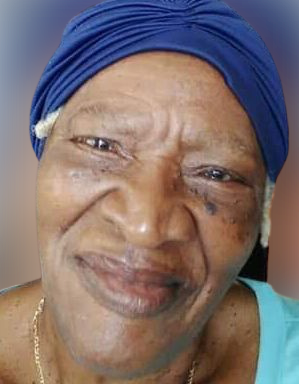 Janilia Jno. Baptiste Nestor
We announce the death of: Janilia Jno. Baptiste Nestor
Of Delices
She died on June 28, at the China Friendship Hospital
Janillia was one of the sweetest, loving and caring Mother, Grandmother, Sister, Aunt and friend. We will truly and deeply miss her.
She left to morn her;
Brother:                                  Randolph
Children:                               Henry (aka Hendo) and Benton of Bionic Leathercraft
Easu in Canada
Nathalie in the US
Grand Children:                   Hannah, Tahisha, Chantel, Sophia, Maxime, Shanise, Nijah, Brad, Kenroy, Garvey, Dorian, Deri.
Great Grandchildren:          J'nella, Zaire, Jada, Ella, Isis,
5 Nieces including:             Myrtle, Fanny, Merina; Precilla,
10 Nephews including:      Roy, Allan, Kevin
In laws:                                  Judith, Fannela, Isabella, Julie, Rolle, Gilbert,
Son in law:                            Derrick
Grandsons in law:               Sheldon, Dormois
Grand Daughter in law       Nya Hilaire
Godchildren:                                    Pricilla, Mersula, Janice
Helpers:                                 Sandra, Veronica, Morris, Randy, Staphan, Noelise, Clarissa, Muriel, Evadney
Many friends including:      Pastor St. Louis, Fanny, the Newton family of La Plaine, The Jno Baptist, and Nestor families of Delices, neighbors, and the congregation of the Delices Pentecostal church
The body of the late Janillia Jno Baptiste Nestor will be transported from Lyndhurst Funeral Home for viewing on Tuesday 3rd August at 2:30 p.m at the Delices Pentecostal Church. Funeral Mass will take place at 3:00 p.m. Followed by interment at the Delices Public Cemetery.
SU

MO

TU

WE

TH

FR

SA
28

29

30

31

1

2

3
Events for September
1st
No Events
Events for September
2nd
No Events
Events for September
3rd
No Events
4

5

6

7

8

9

10
Events for September
4th
No Events
Events for September
5th
No Events
Events for September
6th
No Events
Events for September
7th
No Events
Events for September
8th
No Events
Events for September
9th
No Events
Events for September
10th
No Events
11

12

13

14

15

16

17
Events for September
11th
No Events
Events for September
12th
No Events
Events for September
13th
No Events
Events for September
14th
No Events
Events for September
15th
No Events
Events for September
16th
No Events
Events for September
17th
No Events
18

19

20

21

22

23

24
Events for September
18th
No Events
Events for September
19th
No Events
Events for September
20th
No Events
Events for September
21st
No Events
Events for September
22nd
No Events
Events for September
23rd
No Events
Events for September
24th
No Events
25

26

27

28

29

30

1
Events for September
25th
No Events
Events for September
26th
No Events
Events for September
27th
No Events
Events for September
28th
No Events
Events for September
29th
No Events
Events for September
30th
No Events