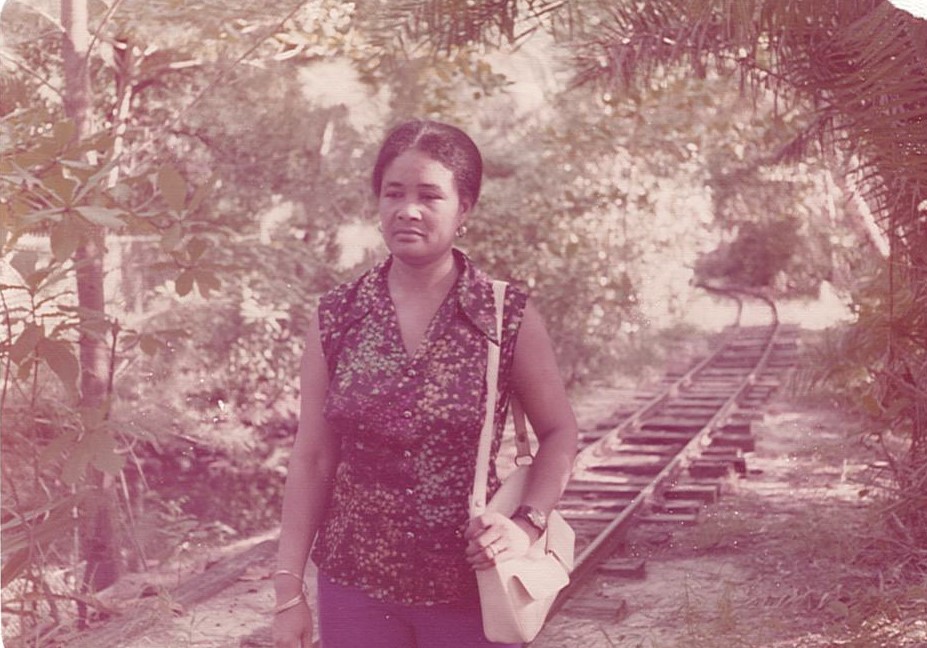 Leasha Agatha Toussaint
We announce the death of:  Leasha Agatha Toussaint, nee Tavernier
Age 91 years                           of Scott's Head.
She died on Friday, 16th July at her residence in Scott's Head.
She will be remembered by:
Her Husband:  Rocque A. Toussaint
Her Son: Daniel Errol Tavernier.
Her Daughters: Gloria Bellot and Gretta Toussaint.
Six (6) Grandchildren:  Leasha, Didier, Michael, Theresa, Cloe-Ann and Sunneth.
One (1) Great-grandchild: Avie.
One (1) Brother: Ivan Tavernier.
Brother-in-Law: Rupert Toussaint
Nieces: Primrose Bellot; Joy, Selma, Lita and Annie Toussaint.
Nephews:  Wilston Etienne, Rommel and Ossie Toussaint.
Caretaker:  Catherine Tavernier.
Close Friends:  Ursula Tavernier, Winefred Pacquette, Stephanie Tavernier, Mico Germain, Mondery Lewis, and Cynthia Williams.
The Toussaint family of Point Mitchel and Tavernier Family of Scotts Head.
Many other relatives, Christian Union Church members of Soufriere, friends, and the communities of Scott's Head, Soufriere, and Gallion, are names too numerous to mention.
The body of the late Mrs. Leasha Toussaint will be transported from the Lyndhurst Funeral Home for viewing at 2:30 pm on Thursday, 5th August at the Christian Union Church in Soufriere. The funeral service will begin at 3:00 pm followed by interment at the Christian Union Church Cemetery.
SU

MO

TU

WE

TH

FR

SA
28

29

30

31

1

2

3
Events for September
1st
No Events
Events for September
2nd
No Events
Events for September
3rd
No Events
4

5

6

7

8

9

10
Events for September
4th
No Events
Events for September
5th
No Events
Events for September
6th
No Events
Events for September
7th
No Events
Events for September
8th
No Events
Events for September
9th
No Events
Events for September
10th
No Events
11

12

13

14

15

16

17
Events for September
11th
No Events
Events for September
12th
No Events
Events for September
13th
No Events
Events for September
14th
No Events
Events for September
15th
No Events
Events for September
16th
No Events
Events for September
17th
No Events
18

19

20

21

22

23

24
Events for September
18th
No Events
Events for September
19th
No Events
Events for September
20th
No Events
Events for September
21st
No Events
Events for September
22nd
No Events
Events for September
23rd
No Events
Events for September
24th
No Events
25

26

27

28

29

30

1
Events for September
25th
No Events
Events for September
26th
No Events
Events for September
27th
No Events
Events for September
28th
No Events
Events for September
29th
No Events
Events for September
30th
No Events