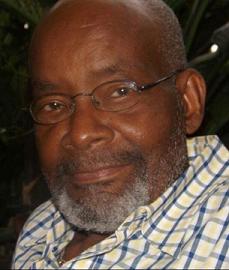 Albert Alvin Haynes
HAYNES – ALBERT ALVIN, of #76 Lodge Terrace, St. Michael, entered into peaceful rest on June 14, 2017. Retired employee of Royal Caribbean Cruise Lines (Miami).
Husband of the late Claudia Haynes. Father of Margaret Horsford-Haynes (U.S.A) and Debbie Haynes. Grandfather of Amber, Christian and Tyler Horsford (all of U.S.A) and Ashan, Arden and Aiden Haynes. Brother of Yvonne Haynes, Joycelyn Beckles and Fosteen Clarke, Wilfred and David Best and the late Patrick Haynes. Uncle of many. Relative of the Philips, Jackman, Beckles, Crookendale, Clarke, Walcott, Best, Howard, Layne, Harris and Small families. Friend of Wayne King, Campbell Smith, Norma Fox and family, Oscar Harvey, Ace and Olive Haynes, the employees of the Royal Caribbean Cruise Lines and many others.
The memorial service takes place on Wednesday, June 28, 2017, at the Chapel at Coral Ridge Memorial Gardens, where relatives and friends are asked to meet at 2:00 p.m. In lieu of flowers, donations will be collected.