We are a compassionate and respectful guide through difficult times of personal loss. 
Our Story
Over the years, the name Lyndhurst has been providing caring service at home, in the Caribbean region and at times further afield, and has become synonymous with extending empathy to those experiencing the pain of bereavement. Ours is a rich and fascinating history, dating back over 60 years. Indeed, our lineage stretches even further back to the days of our precursors, Burton and Company and later, Parkinson and Gill, household names in time. We have long represented that symbol of support anchor to families when the inevitable moment arrives.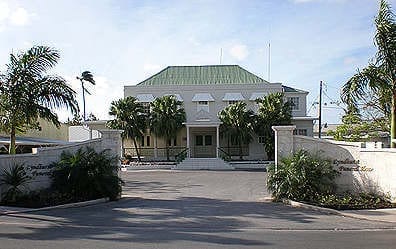 Mr. Peter Griffith
Chairman of the Lyndhurst Group
Mr. Griffith, a hands-on individual, is Chairman of The Lyndhurst Group of Companies (Lyndhurst Funeral Home (Barbados); Lyndhurst Funeral Home (Dominica); Lyndhurst International (Repatriation Services); Lyndhurst Taxi Service; Ember Investment Corporation, P. M. Griffith and Sons Ltd. and Rest Assured Corporation.
Mr. Griffith has twice been a President of the Rotary Club of Barbados West and continues to lend a helping hand to many underprivileged Barbadian School Children, adults and senior citizens. He is also a Founding Director of the Substance Abuse Foundation of Barbados. He also enjoys Golf, Cricket and Fishing. Learn more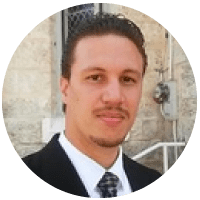 Mr. Russell Griffith
Managing Director
Mr. Russell Griffith is the third son of Mr. Peter Griffith. Just 18 years old when he started the company, he is walking in his father's footsteps. He joined the family business in 2004 and soon was promoted to Funeral Director. Russell has rapidly developed a working knowledge and familiarity with many of Lyndhurst departments and in January 2015, he was promoted to Managing Director.
Russell is married to Dr. Jamie-Leigh St. John and is the father of ten year-old Eli.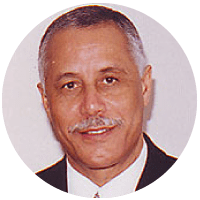 Mr. George Griffith
Funeral Director
George Griffith is a Funeral Director of Lyndhurst. A man of several talents, he has represented Barbados in the diplomatic service as Consul General at New York and has been a Senator in Parliament. Mr. Griffith has been associated with Lyndhurst for the past 15 years and is a consoling personage in this company service to the public. Above all his attributes, Mr. Griffith, as a qualified medical and psychiatric social worker, considers his contribution to the social development of Barbados among his highest achievements.
Contact Info
Business Hours
Monday - Friday
8:00 a.m. – 4:30 p.m.
Tel: (246) 426-4170
Fax: (246) 429-8058