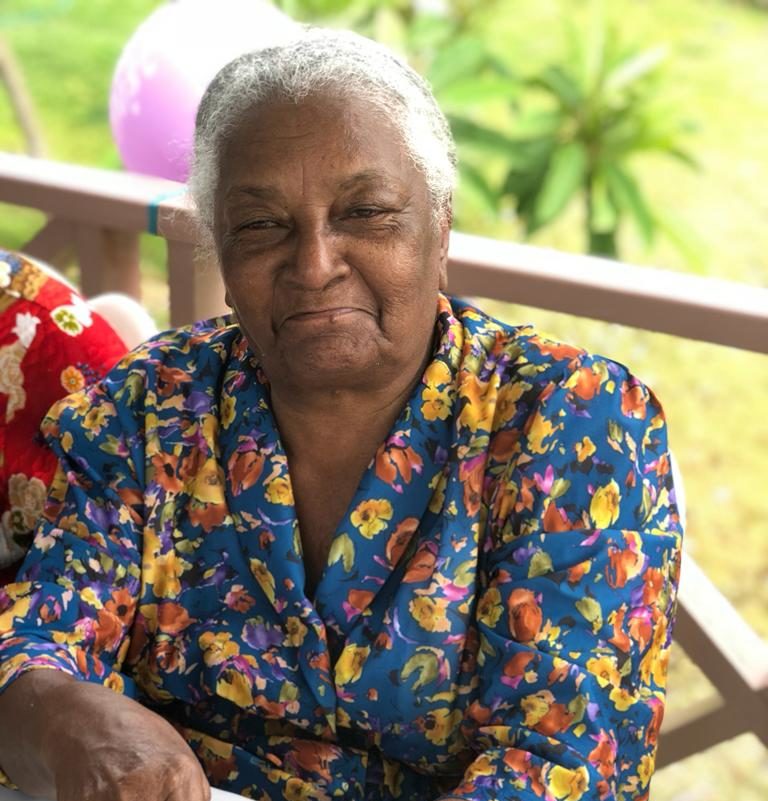 Edwena Russell
Edwena Carmelia Russell nee Sealy, affectionately known as "Wena" and "Mama", aged 85, of Piper's Avenue, Lodge Hill, St. Michael and formerly of Kew Land, St. Thomas, entered into rest on September 14, 2022.
Daughter of the late Lenoard and Carmilla Sealy.
Widow of Douglas Russell.
Mother of Claudette McClean, Hubert, Phillippa and Rodney Sealy, David Keazer, Sonji Jules, Eustace, Erlinda and James Russell.
Grandmother of Ryan, Hubert Jr, Rene, Rodney Jr, Shanice, and Michael Sealy, Nathania and Craig Jules, Nikita Lashley, Stephon and Alexandria Yarde, Vonetta and Jnana McClean, Juanita Sealy, Damien and Derry Taylor, Jonathan and Jessica Russell, Ashley and Davida Keazer and the late Kemar Boxill.
Great- grandmother of 18.
Mother-in-law of Rev. Alfred McClean, Yvonne & Sharon Sealy, Curtis Jules, Robert Taylor and Celia Russell.
Sister of Florence Alleyne, Amelia Sealy, Ermilla Bruce and nine others.
Relative of the Sealy, Bayley, Bruce, Blackman, Greenidge (St. Thomas), Harper, Allder and Alleyne families.
Friend of Pastor Farrell and members of The Gospel Light Tabernacle, Mother Chandler (dec'd), Sister Bourne (dec'd), Sister Mayers, Mother Waterman, Anderson and the Yarde family.
A service of celebration and thanksgiving will be held on Tuesday, October 4, 2022 at St. Thomas Parish Church, where relatives and friends are asked to meet at 3:00 p.m. for the service, followed by the interment. Flowers may be sent to Lyndhurst Funeral Home no later than 12:00 p.m. on Tuesday. Kindly note that all COVID-19 protocols will be in effect.