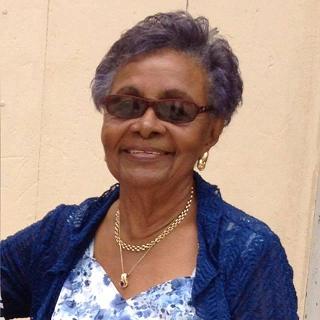 Eudeane Evadney Clarke
EUDEANE EVADNEY CLARKE, of 2nd Avenue, Nurse Land, Tweedside Road, St. Michael, entered peacefully into rest on June 20, 2017. Retired Payroll Clerk of Purity Bakeries.
Sister of Nellie Jones, Irvan and Vernon Clarke and the late Cynthia Rice, Veda, Alfred and Eric Clarke and Etta Bowen.
Aunt of Orville, Rodney, Andrew, Marguerite and Rev. Allan Jones, Roseta Griffith, David, Lynette , Marilyn Rice-Bowen, Jacqueline Naklen, Julia Bidasee, Maurice, Ivor, John, Jefferson and Deryck Clarke, Eugene Holder, Cheryl Callender, Yvette Edwards, Sherril Clarke, Terry Norris, Victor Long, Marcia Bowen and many others.
Great Aunt of Haydon, Marlon, Justin, Jason, Dwayne, Dymon, Darien Holder, Rommel, Renee, Shernelle, Maria, Keryn, Shawn, Tyler, Jayden, Kirk, Aaron, Ricardo, Rochelle, Kevin, Andre, Damien, Liam, Sanjay, Suruj, Davey, Chenille, Ryan, Ashley, Joy, Tracy, Kim, Kirk, Makela, Damara, Thea, Dekonte, Shakira and the late Ronald Clarke.
Sister-in-law of Vira, Janice and Una Clarke.
Friend of Cora Holder, Norman and Madline Payne, Yvonne Elms, Marsha Medford caregiver and many others.
The funeral leaves Lyndhurst Funeral Home, Passage Road, St. Michael on Thursday, July 06, 2017 for St. Michael's Cathedral, where relatives and friends are asked to meet at 2:00 p.m. for the service. The cortege will then proceed to Westbury Cemetery for the interment. Flowers may be sent to Lyndhurst Funeral Home no later than 12:00 p.m. on Thursday. The body of the late Eudeane Evadney Clarke will repose in The Colin Parkinson Memorial Chapel, Lyndhurst Funeral Home on Wednesday, July 05, 2017 from 4:00 – 6:00 p.m.