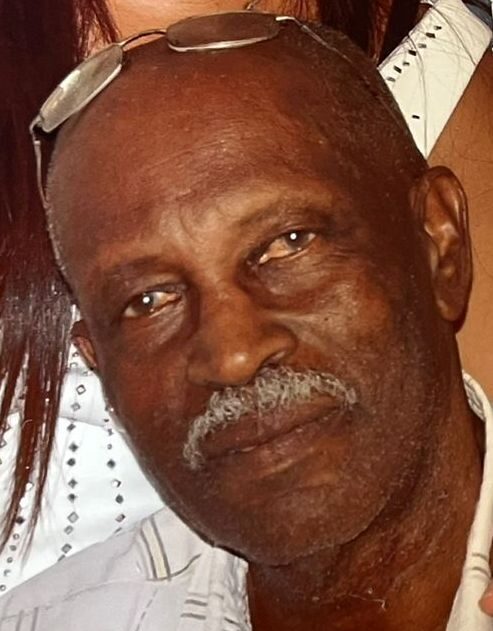 Godfrey Gittens
Sunrise: September 03, 1950 Sunset: September 22, 2023
GODFREY STANTON GITTENS of Bentham, St. Philip (Taxi Owner/Operator)
Son of the late Benjamin and Etheline Gittens.
Devoted husband of Cecille Mason-Gittens.
Cherished father of Cheryl Pearce (Teacher, St. Catherine's Primary), Von Clarke (USA), Alan Hunte (USA), Gregory and Andre Gittens and Dr. Ayesha Gittens (BIDMC/Harvard Medical School, USA)
Adoptive father of Shanice Atkins.
Grandfather of Kyle and Ayreon Pearce, Reece, Marishka, Ocean and Iris Gittens, Shelby and Alan Hunte Jr, Von Jr, Brandon, Brianna and Gabrielle Clarke (USA).
Great-grandfather of Ashera Drayton.
Brother of Marva Burke, Iva Rock, Audrey Howard, Tony, Selwyn, Floyd, Steve, Malcolm and McNeil (Bermuda) Gittens.
Son-in-law of Varina (Brownie) Mason.
Father-in-law of Gregg Pearce, Dr. John-Ross Clarke (BIDMC/Harvard Medical School, USA), Carmen Hunte (USA) and Natalia Nakchzoumi.
Brother-in-law of Caston Marshall, Jerome, Marcel, Almina, Clyde, Angela, Kenrick Mason and Antoinette Mason-Hall; Ann and Susan Gittens, Philip Burke, Sandra Williams and Stevita Trott-Gittens.
Uncle and great uncle of many.
Relative of the Bourne, Alleyne, Harrison and Gittens families.
Friend of Brenda Roett, Clevedon Marshall, Magistrate Deidre Mckenna, Nicole and Nickele Johnson, Monica Bootman and many more.
A service of celebration and thanksgiving will be held on Friday, October 6, 2023 at the chapel of Coral Ridge Memorial Gardens, where relatives and friends are asked to meet at 3:00 p.m. followed by a private cremation at a later date. Tributes will commence at 2:15 p.m. No flowers by special request. Mourning colours are optional. The late Godfrey Stanton Gittens will repose in the Colin Parkinson Memorial Chapel, Lyndhurst Funeral Home on Thursday, October 5, 2023 from 4:00 – 6:00 p.m.
The family invites you to view the live streaming of the service; to view, please click here.