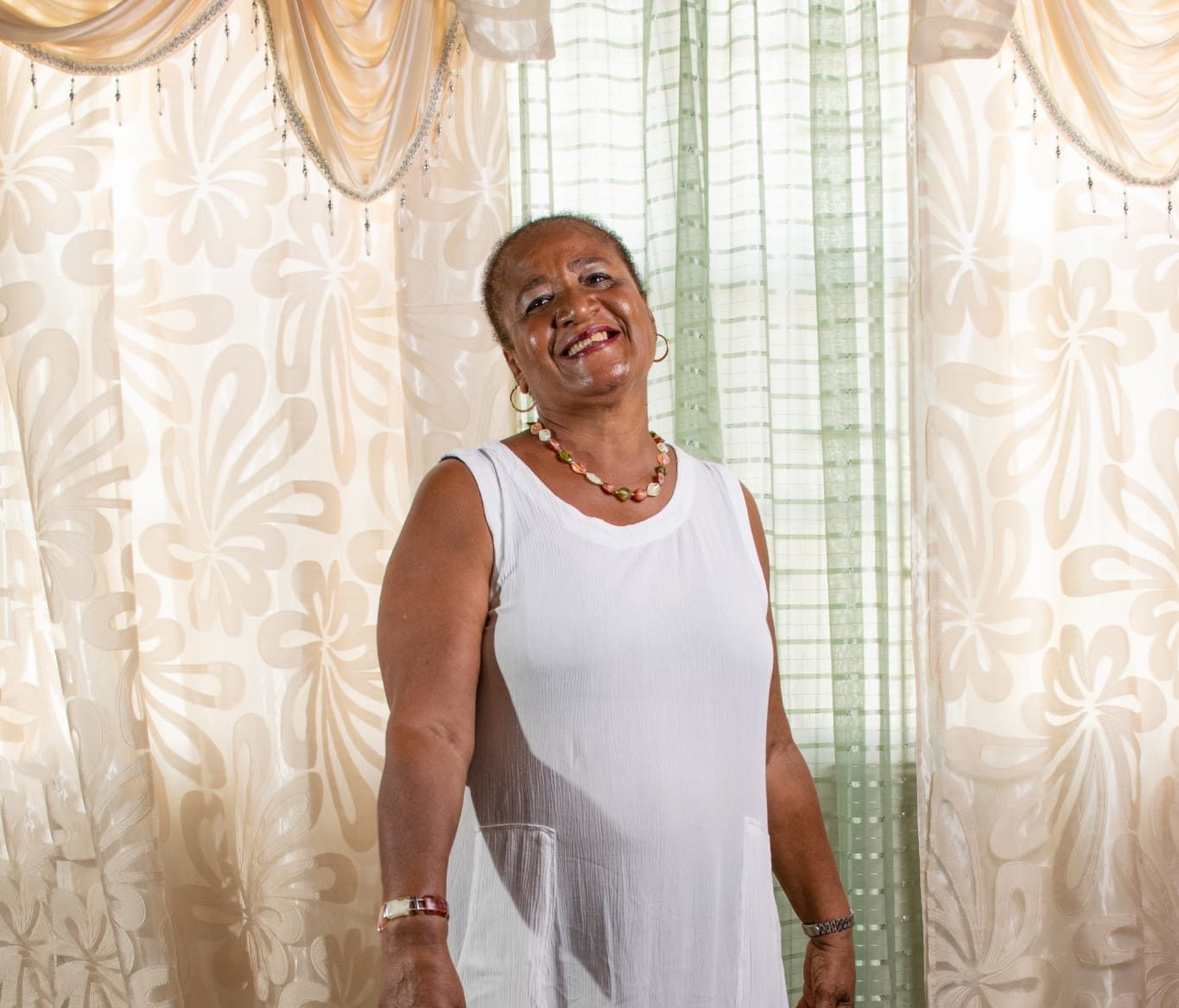 Hazel McCollin
HAZEL CLORETTA McCOLLIN, aged 73 of Goodland, Christ Church and formerly of Upper Collymore Rock, St. Michael, entered into rest on October 20, 2022. Former Sales Clerk of Cave Shepherd and Nursery Assistant of the Albert Cecil Graeme Development Center.
Daughter of the late Ilene Bentham and Ethelbert McCollin.
Partner of Winston Walkins.
Mother of Deborah McCollin.
Grandmother of Monyata and Julian Riviera.
Great-Grandmother of Jazmine St. Clair.
Sister of Linda Lewis, née McCollin, John and Jane McCollin, Juliete Chandler, Anita Brathwaite, Celia and Robert Honare.
Aunt of John Prescod (USA), John McCollin (USA), Dr. Ian Lewis and others.
Cousin of Stephen Brathwaite, Marion Bentham and many more.
Relative of the Williams and Bentham families.
Dearest Friend of Jewel, Colleen and Esther.
A service of celebration and thanksgiving will be held on Wednesday, November 2, 2022 at St. Christopher Anglican Church, where relatives and friends are asked to meet at 2:00 p.m. for the service. The cortege will then proceed to Coral Ridge Memorial Gardens for the interment. Flowers may be sent to Lyndhurst Funeral Home no later than 11:00 a.m. on Wednesday. Kindly note that all COVID-19 protocols will be in effect. The body of the late Hazel Cloretta McCollin will repose in the Colin Parkinson Memorial Chapel on Tuesday, November 1, 2022 from 4:00 – 5:00 p.m.
The family invites you to view the live streaming of the service; to view, please click here.