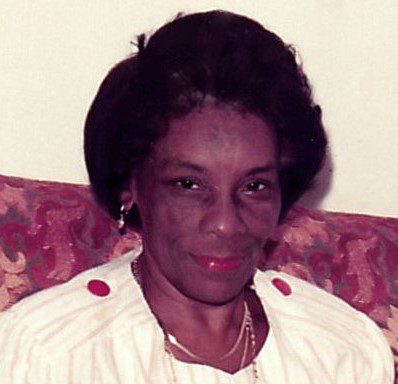 Hilda Hoyte
HOYTE – HILDA CYNTHIA, of "Hildarene", Springer Road, Bridge Road, St. Michael and Camelot Nursing Home, Costain Drive, The Pine, St. Michael, entered into rest on November 05, 2021. Former member of the "Joy Bells" of James Street Methodist Chuch.
Mother of Joycelyn and Heather Hoyte. Grandmother of Nicholas Hoyte and Kanesha Kellman. Great-Grandmother of Kaliya Phillips. Sister of the late Samuel and Clairmonte. Niece of Mrs. Elsie Cumberbatch. Cousin of Petunia and Jeffrey Cumberbatch, Mrs. Monica Hoyte-Marshall, Noel Hoyte, Norma Springer and many others. Sister-in-law of Mrs. Monica Clarke-Hoyte (Canada). Relative of the Hoyte, Springer, Cumberbatch, Cummins and Kellman families. Friend of the Chase family of Springer's Road, Bridge Road, Mrs. Joyce Reid (USA), Ms. Lynda Spencer and many others. A service of celebration and thanksgiving will be held on Friday, November 19, 2021 at 2:00 p.m. Flowers may be sent to Lyndhurst Funeral Home no later than 1:00 p.m. on Thursday. The body of the late Hilda Cynthia Hoyte will repose in the Colin Parkinson Memorial Chapel, Lyndhurst Funeral Home on Thursday, November 18, 2021 from 4:00 – 6:00 p.m. Kindly note that all COVID-19 protocols will be in effect.
The family invites you to view the live streaming of the service; to view, please click here.