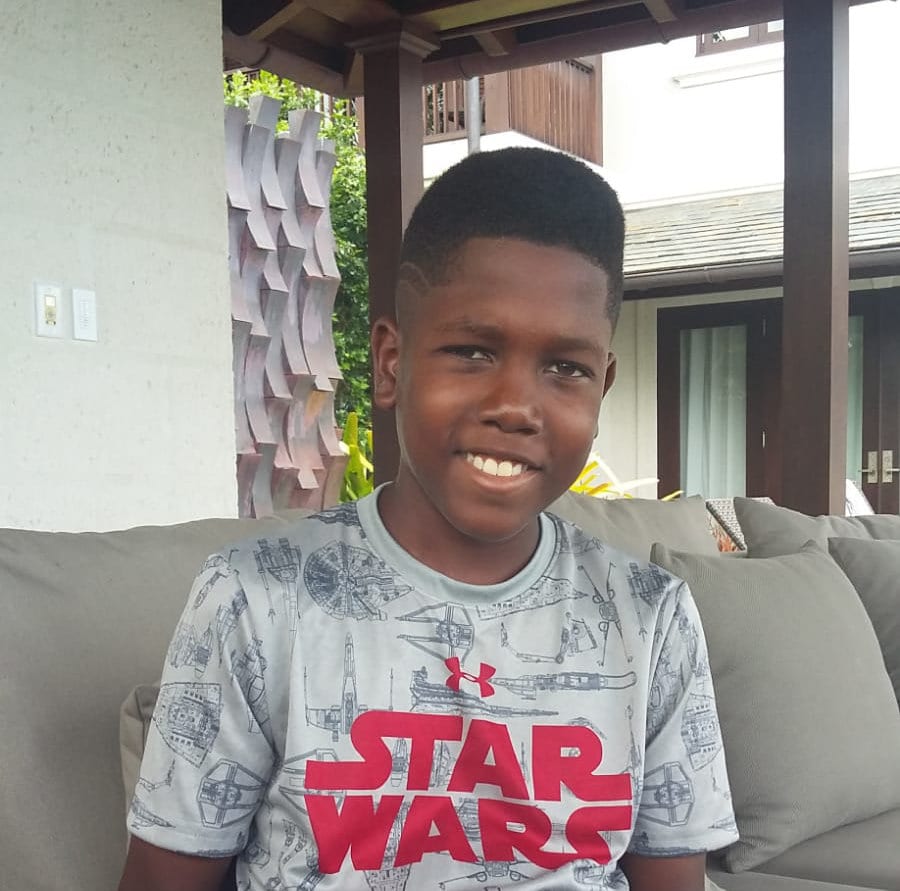 Nahjae Haynes
NAHJAE DECORY HAYNES, formerly of Mountstandfast Park, St. James and Appleby Gardens, St. James, entered into rest on February 13, 2019. Student of Queen's College School and former student of St. Albans Primary School.
Son of Anthony Herbert and Natasha Haynes.
Brother of Jalisia and Rechelle Rollins, Decory Gilkes and Jabarri Jarvis.
Grandson of George and Joan Haynes, Isolean Herbert and the late Frederick Hayes.
Nephew of the Honourable Chesterfield Brewster (Susan), Mary, Lucille and Vela Brewster, Gloria Caines, Matt Holder, Telcia and George Haynes Jr., Stephen and Yvette Freeman.
Cousin of Delores and Telesha Haynes and many more.
Godson of Tonya Prescod, Gail-Ann Griffith, Dwayne Watkins, Samuel Estwick, Sharon Beckles and Natalie Best.
Relative of the Brewster, Herbert, Hayes, Haynes, White, Forde and Bolden families.
Friend of Xavier, Kristina, Riched, Kemoi and many others.
A service of celebration and thanksgiving will be held on Tuesday, February 26, 2019, at New Dimensions Ministries, Barbarees Hill, St. Michael, where relatives and friends are asked to meet at 11:00 a.m. for the service. The cortege will then proceed to St. James Cemetery for the interment. Flowers may be sent to Lyndhurst Funeral Home no later than 8:00 a.m. on Tuesday. Donations to the Barbados Cancer Society will be graciously accepted. The body of the late Nahjae Decory Haynes will repose at St. Albans Anglican Church, Lower Carlton, St. James on Monday, February 25, 2019, from 4:00 – 6:00 p.m. No mourning colours by special request however blue is the colour of choice in Nahjae's honour.