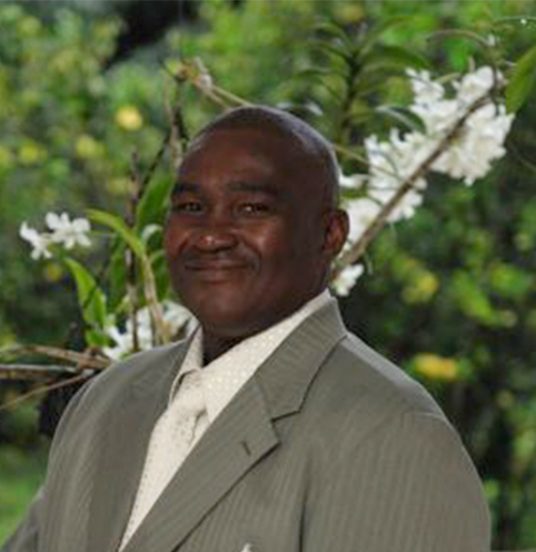 Orville Babb
ORVILLE LEROY BABB, aged 67 of Fitts Village, St. James, entered into rest on May 24, 2022.
Father of Charmaine Antoine, née Rouse (St. Kitts) and Unri Babb.
Grandfather of Chereece, Yaana, Kyrie and Cassidy.
Brother of Geoffrey Turney, Stephen Babb, Glenda Roach (USA), Margreta Cumberbatch (USA) and the late Neville Babb.
Uncle of Kathleen, Sophia, Kareen, Michelle, Floyd, Carl and many others.
Cousin of Gwendolyn and Chauntel Turney, Colette Johnson and many others.
Father-in-law of Timothy Antoine (St. Kitts) and Carlyn Babb.
Relative of Nadine Babb, Philip Rouse (USA), Carlos Forte (Canada) and the Babb and Turney families of St. James.
Friend of The Thompson Road and Fitts Village communities, staff of Jordan's Supermarket, Sandy Crest and surrounding businesses, his customers in the northern parishes and many others.
A service of celebration and thanksgiving will be held on Friday, June 17, 2022 at the Western Light Church of the Nazarene, where relatives and friends are asked to meet at 1:00 p.m. The cortege will then proceed to St. James Cemetery for the interment. T Flowers may be sent to Lyndhurst Funeral Home no later than 11:00 a.m. on Friday. The body of the late Orville Leroy Babb will repose in the Colin Parkinson Memorial Chapel, Lyndhurst Funeral Home on Thursday, June 16, 2022 from 4:00 – 6:00 p.m. Kindly note that all COVID-19 protocols will be in effect.
The family invites you to view the live streaming of the service; to view, please clickhere.