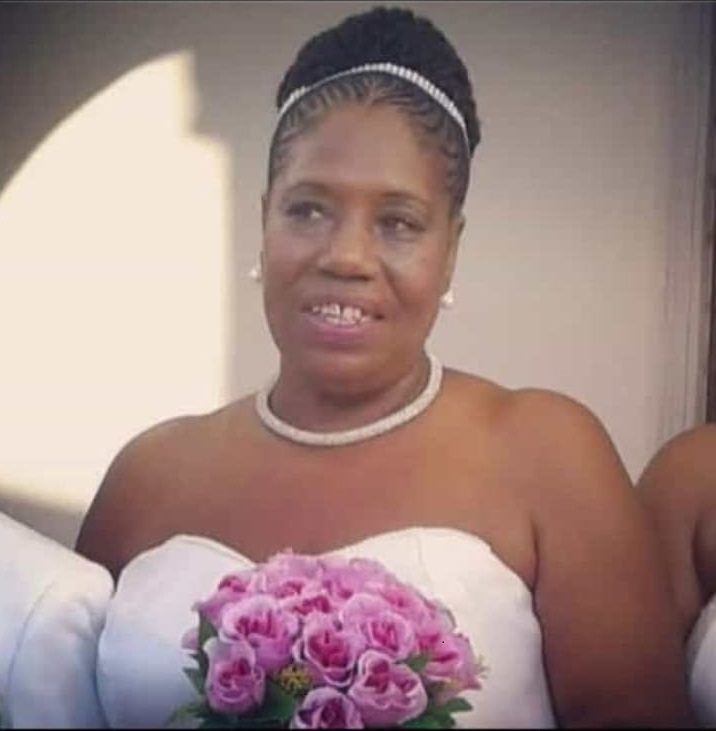 Paticia Rawlins
HARRIS-RAWLINS – PATRICIA ROSEMARY of Jessamine Avenue, Bayville, St. Michael entered into rest on November 23, 2022.
Daughter of the late Ralph Hinds and Lorraine Brathwaite. Wife of Melvin Rawlins. Mother of Rhonda, Ronald and Bryan Brathwaite and Kim Bradshaw. Grandmother of Ian, Kareem, Kemar and Kadeem Brathwaite, Kyle Hamblin and Kiana Bradshaw, Branique and Malik Hazel. Great-grandmother of Shakyla Nash-Hamblin and Khaniya Lewis. Grandmother-in-law of Nyasha Weekes and Shasha Nash. Sister of Yvette Carter, Gina Tudor, Donna Ifill, Mark and Sonia Brathwaite. Niece of Anita and Leroy Brathwaite. Cousin of Celeste Jackson, June Straker and many more. Family Friend of the Hazel, Collymore and Jordan families and many more. Friend of Lucinda, Barbara Williams, Diane Callender, Tamara Yarde and many, many more.
A service of celebration and thanksgiving will be held on Friday, December 16, 2022 at People's Cathedral, where relatives and friends are asked to meet at 10:00 a.m. for the service, followed by a private cremation. Flowers may be sent to Lyndhurst Funeral Home no later than 7:30 a.m. on Friday. The body of the late Patricia Rosemary Harris-Rawlins can be viewed at the church from 9:00 a.m. until the service begins. Kindly note that all COVID-19 protocols will be in effect.