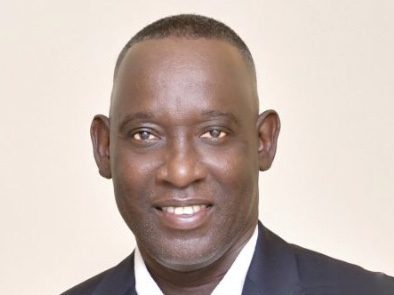 Roger Bostic
Roger Lewellyn Bostic aged 51, of 6 Forthbridge Crescent, North York Ontario, Canada and formerly of 14F Haynesville, St. James. Assistant Golf Pro of Oakdale Golf and Country Club, Ontario.
Son of Franklyn and Hazel Bostic.
Ex-husband of Roxie Bostic.
Brother of Rodney and Francesca Bostic, Lisa Gale and the late Kathy Pollard and Julie-Ann Bostic.
Brother-in-law of Gregory Gale.
Uncle of Chereece, Dario, Mario, Kane, Andoni, Tiffany and Matthew Bostic, Rashida Gibson, Celena and Nicolette Pollard and Ethan Gale
Great Uncle of Dashida, Danarri, Darissa, Xavier, Jemari, Jayvani, Nailah, Sky-McKensie, Ta-heem and Aidan.
Nephew of Wena Hunte, Charles Alleyne, Golda Blackman, Geraldine Ward, Maulda Caine, Claustina Grazette, Amrel Cyrus, Minister Maria Barrow, Llevonne Bostic and Lionel Hoyte of the USA.
Cousin of many.
Relative of the Ward, Bostic, Hunte and the Hoyte families
Friend of Ivor Evelyn, Theresa Sylvester, Gregory Clarke, Pastor Dale Haynes, Lisle Forte, Roan Vollmer, Donna Carrington, Marlene Wolf, Ali Jordan, and many others.
Friend of many at the Sandy Lane Golf and Country Club and the Oakdale Golf and Country Club.
A funeral service, followed by the interment, will be held on Friday, September 17, 2021 at 10:00 a.m. The family invites you to view the live streaming of the service. Flowers may be sent to Lyndhurst Funeral Home no later than 7:30 a.m. on Friday.
To view the live stream of the service, please click here