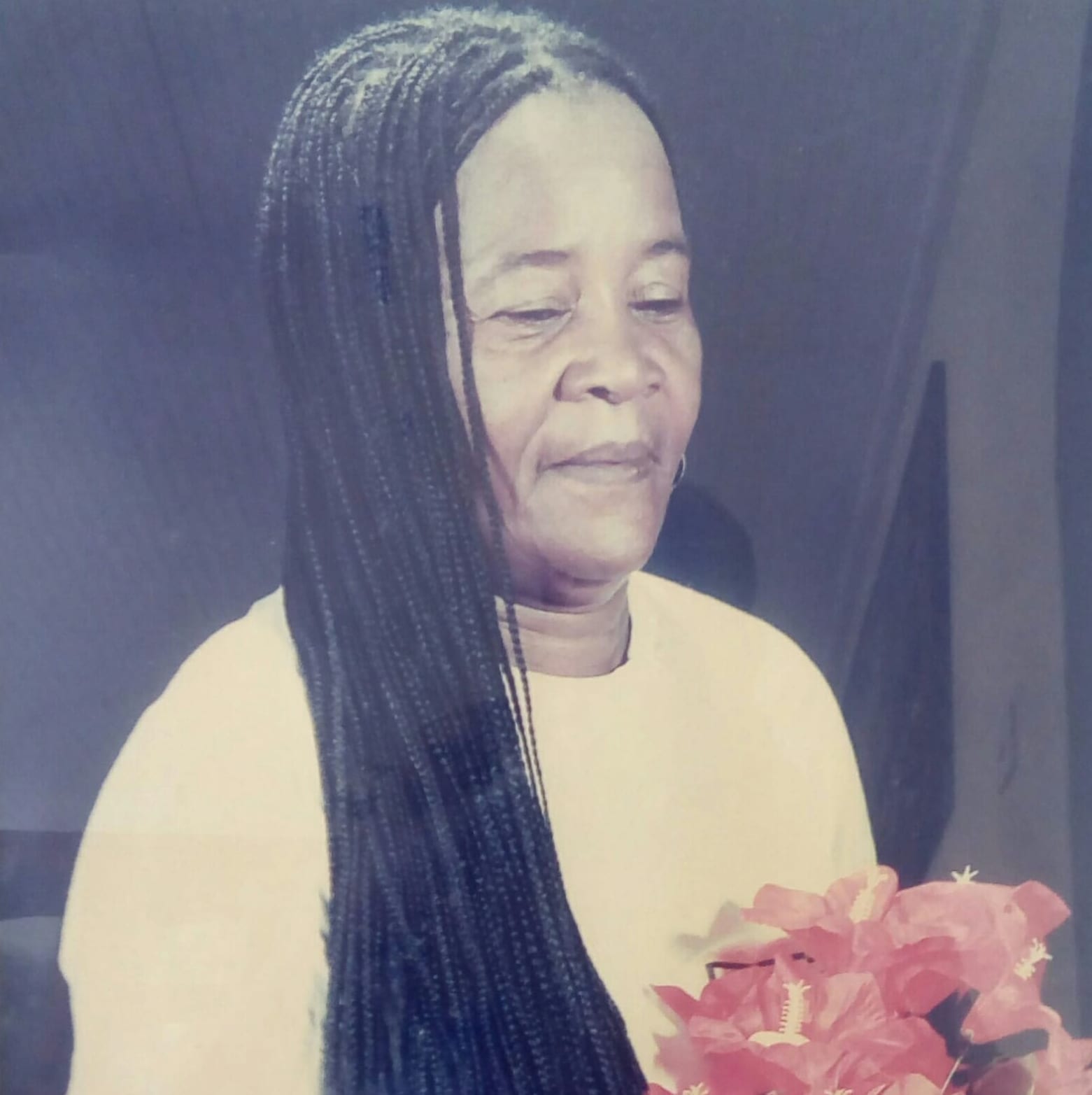 Shirley Esther Lorraine Butts
SHIRLEY ESTHER LORRIANE BUTTS, affectionately called 'Esther Butts', aged 82, formerly of 5th Avenue, Friendship Terrace, St. Michael, ended her earthly journey on Thursday, December 6, 2018, peacefully at her residence at Lot 41 Jackson Terrace, St.Thomas. A well known Beach Vendor at Folkestone Marine Park. Daughter of the late Philip and Earnesta Francis. Mother of Patricia Toppin, Maria Rock, Wilbert and George Butts and the late Jennifer Francis-Butts. Sister of Edmund, Wilbur, Dennis and Violet Francis and Marva Bryan. Grandmother of Shawn Francis, Lana Lorde, Ryan and Miranda Manning, Kelly Marshall, Adrian and Kim Rock, Cody Butts, Chanel and Chrystian Gooding. Great-grandmother of 27. Great-great-grandmother of 2. Aunt of Ayodele, Emiolo, Adeolu, Chioke, Hayden, David and Wilbur Francis, Ian and Sandra Henry and Deon Nicholls. Great-aunt of 1. Mother-in-law of Angela Debidin-Farnum and Jackie Howard. Friend of Heather Clarke, Velcina Francis, Norma Best, Yoland Ballantyne, Neta Trotman, Peirson Squires, David Springer, Cora Waldron, Morene Springer, Toni Archer, Sonia Piggott, Euphene Estephane, Ron and Pat Hercules.
A service of celebration and thanksgiving will be held on Thursday, December 13, 2018, at Mount of Praise Wesleyan Holiness Church, Tudor Bridge, St. Michael, where relatives and friends are asked to meet at 10:00 a.m. for the service. The cortege will then proceed to Westbury Cemetery for the interment. Flowers may be sent to the Lyndhurst Funeral Home no later than 7:30 a.m. on Thursday.