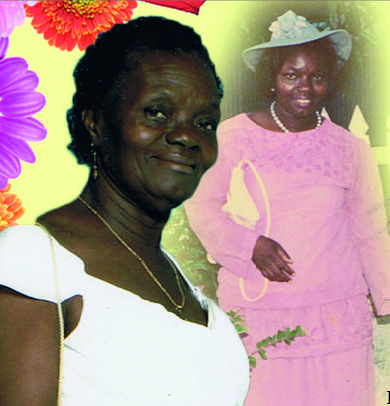 Agatha Harris
Sunrise: March 04, 1944 – Sunset: July 28, 2022
AGATHA HARRIS, affectionately known as "Gatha" and "Granny", of Midsummer Drive, Husbands Terrace, St. James, formerly of St. Stephen's Hill, Black Rock, St. Michael and Villa Road, Brittons Hill, St.Michael. Former employee of the Queen Elizabeth Hospital.
Widow of Fitzgerald Harris.
Devoted Fiancée of Oscar Christopher Goodman (dec'd).
Loving Mother of Winston (dec'd), Debra (USA), Sherry-Ann (dec'd), Cheryl and Christopher "Chrissy" Harris.
Cherished Grandmother of Shonika Patterson and others.
Beloved Friend of Ordeen Clarke, Marlene, Mary, Angela, Shirley (dec'd), Elma, Aleane, Betty, Reynold, Miranda, Ramon, Victor, Marland, Albert, Maria, Mount Zion United Holy Church family and many others.
A service of celebration and thanksgiving will be held on Tuesday, August 16, 2022 at Mount Zion United Holy Church, Wavel Avenue, Black Rock, St. Michael, where relatives and friends are asked to meet at 10:00 a.m. for the service. The cortege will proceed to Westbury Cemetery for the interment. Flowers may be sent to Lyndhurst Funeral Home no later than 7:30 a.m. on Tuesday. Kindly note that all COVID-19 protocols will be in effect.