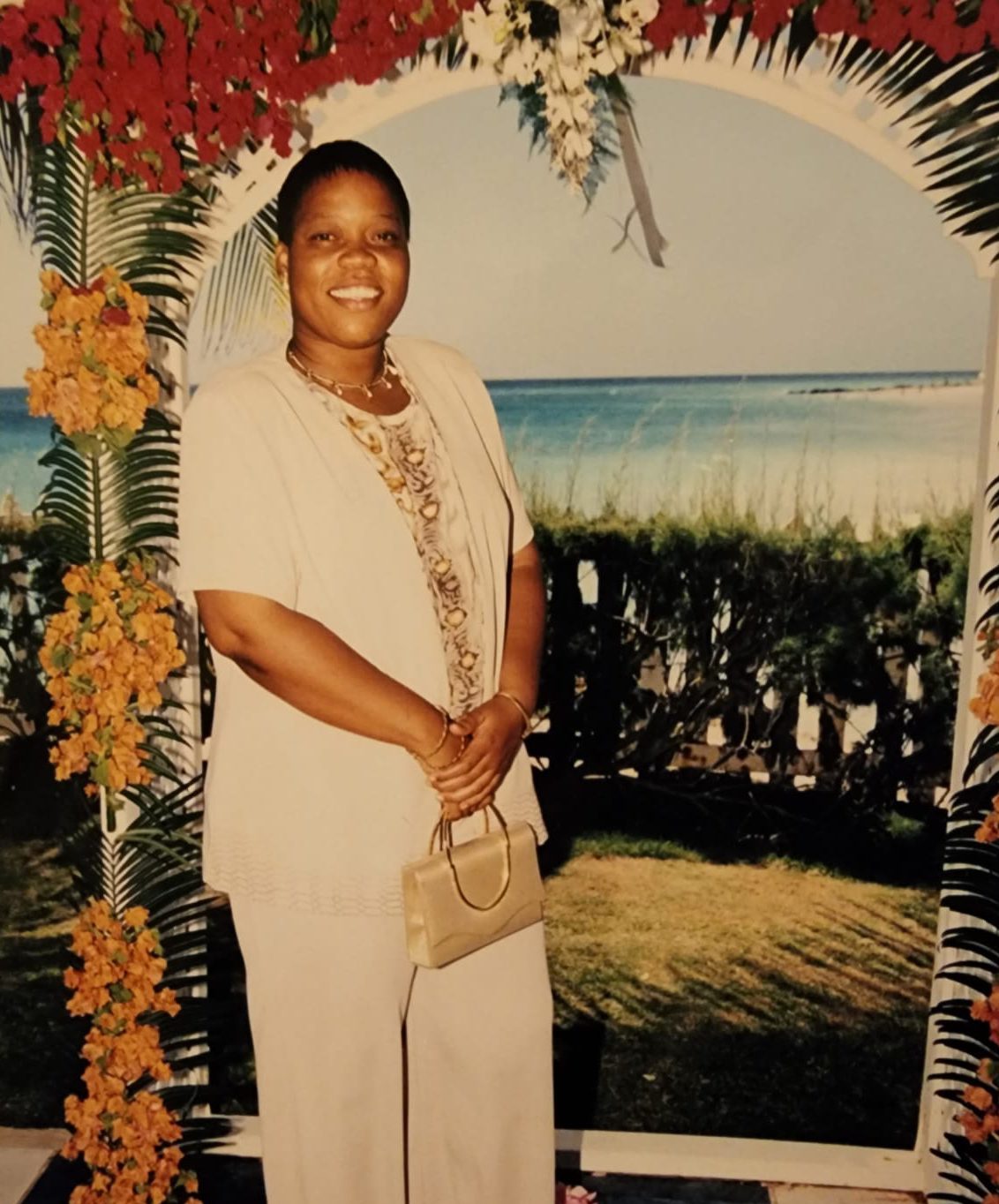 Agnes Dalsan
Sunrise: August 16, 1969 – Sunset: July 30, 2022
AGNES VICTORIA DALSAN, also known as "AGGIE D", aged 52, of #6 Oxnards Heights, St. James and formerly of Upper Wavell Avenue, Black Rock, St. Michael. Faithful Member of Saving The Lost Ministries International.
Beloved daughter of Veronica Moore and the late Richard Moore.
Beloved sister of Richardson Moore and Theresa Ward.
Granddaughter of Doreen Moore.
Aunt of Tesher Moore.
Godmother of Sharika Chapman and one other.
Niece of Albert, Oscar, Derrick, Marlon, St. Clair, Peter, Marcia, Patsy and Aurille Moore, Marvo Little, Josephine George (St. Lucia), Rona Duprey (St. Lucia) and the late Myrna King.
Cousin of many too numerous to mention.
Friend of many too numerous to mention.
A service of celebration and thanksgiving will be held on Thursday, August 18, 2022 at Power in the Blood Assembly, Cnr. Kew Road and Tudor Bridge, St. Michael, where relatives and friends are asked to meet at 1:00 p.m. for the service. The cortege will then proceed to Westbury Cemetery for the interment. No mourning colours by special request. Flowers may be sent to Lyndhurst Funeral Home no later than 11:30 a.m. on Thursday. The body of the late Agnes Victoria Dalsan will repose in the Colin Parkinson Memorial Chapel, Lyndhurst Funeral Home on Wednesday, August 17, 2022 from 4:00 – 6:00 p.m. All COVID-19 protocols will be in effect.
The family invites you to view the live streaming of the service; to view, please click here.