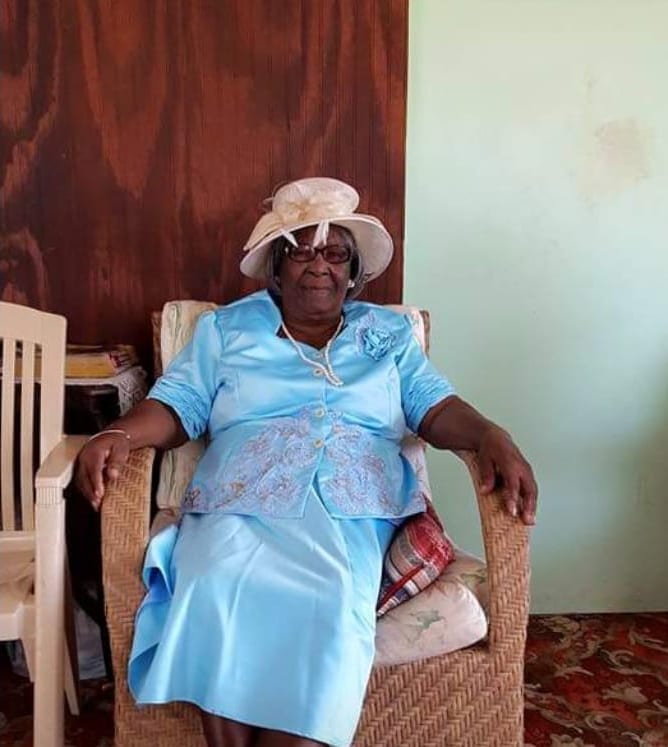 Alda Bernice Forde
ALDA BERNICE FORDE, aged 85, late of Harrison's Tenantry, St. Lucy entered into rest on November 08, 2018.
Daughter of the late Inez Forde.
Mother of Frank, Valerie, Magna, Johnny, Jeffery, Madeline, Adwin and Eddison Forde, Sylvia Bishop and the late Eleanor Armstrong.
Grandmother of Hadley, Shawn and Quincy Forde, Sherry Phillips (USA), Kerri-Ann Phillips, Keela, Sheena, Trish and Jalessa Forde and 19 others.
Great-grandmother of 35.
Great-great-grandmother of 5.
Sister of Ismay Layne and the late Thelma Forde.
Aunt of Eurice Husbands, Marcelle O'Neal and 8 others.
Mother-in-law of Carol-Ann Jordan, Roslyn Forde, Elsie Prescod and Fredrick Armstrong.
Adoptive mother of Flolene Burrows.
Stepmother of Nancy Small.
Relative of the Cadogan, Harewood and Griffith families.
Friend of Edilene and Lorene Archer, Elsa Greaves, Maureen Moore and many others.
The funeral leaves Lyndhurst Funeral Home, Passage Road, St. Michael on Wednesday, November 21, 2018, for Speightstown Methodist Church, Speightstown, St. Peter where relatives and friends are asked to meet at 3:00 p.m. for the service. The cortege will then proceed to Mount Pleasant Memorial Gardens, Pleasant Hall, St. Peter for the interment. Flowers may be sent to Lyndhurst Funeral Home no later than 12:00 p.m. on Wednesday. The body of the late Alda Bernice Forde will repose at the chapel of Earl's Funeral Home, Half Moon Fort, St. Lucy on Tuesday, November 20, 2018, from 4:00 p.m. – 6:00 p.m.