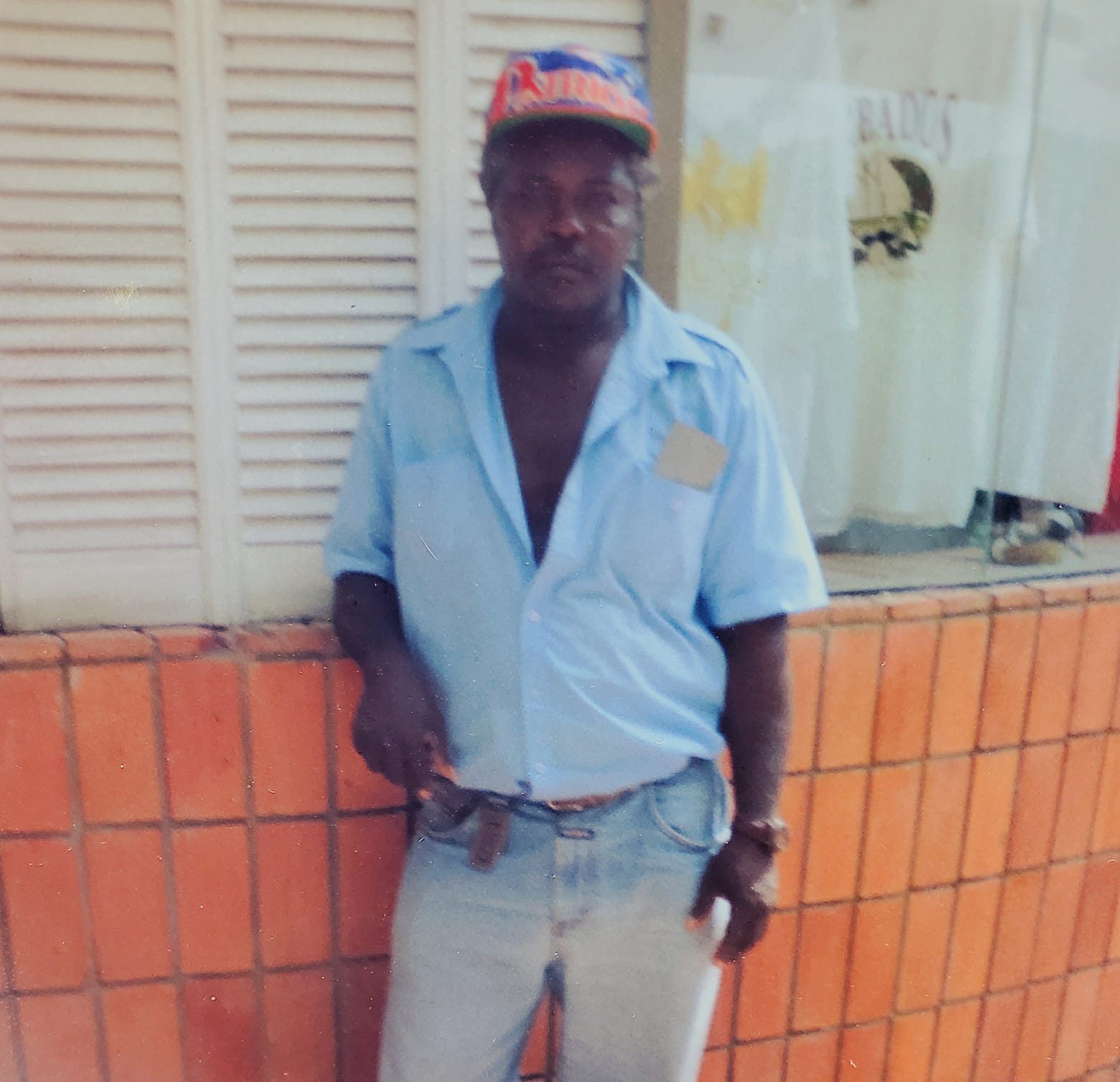 Alfred Brathwaite
ALFRED ORVILLE BRATHWAITE, aged 76, known as "Blackie" and "Brath", of 4th Avenue, Parris Gap, Westbury Road, St. Michael and originally from Ruby, St. Philip, entered into rest on March 31, 2022. Former Employee of the Shamrock Supermarket and Pelican Market Suppliers Inc.
Son of the late Fitzgerald and Faretta Brathwaite.
Husband of Myrtle Lewis.
Father of Cyrilene, Thelma, Junior; and the late Leroy Merritt.
Stepfather of Marcia, Rhonda, and Andrew Lewis.
Grandfather of Kyle and Sherise Merritt; Rashawn Lewis, and others.
Great-Grandfather of Keshanit Merritt.
Brother of the late Malcolm 'Tony' Brathwaite.
Uncle of Jackie Cain-Adams and others.
Nephew of Selma Clarke, Erma Gittens, Millicent Edghill; and the late Marjoire, Vinson, and Lloyd Alleyne (Owner of the Shamrock Supermarket).
Cousin of Livingstone, George, Charles, Rawle, Shurla, Carol, Allan, Olson and Jackie Alleyne; Marlese Taylor, Derek Edghill and others.
Relative of the Brathwaite, and Alleyne families.
Brother-in-law of the Lewis, Norville, Forte and Alleyne families.
Friend of Norma Greaves, Sonia Quintyne, Adrian Griffith and others.
A service of celebration and thanksgiving will be held on Tuesday, April 19, 2022 at Holy Trinity Anglican Church, Ruby, St. Philip, where relatives and friends are asked to meet at 3:00 p.m. for the service and interment. Flowers may be sent to Lyndhurst Funeral Home no later than 12:30 p.m. on Tuesday. The body of the late Alfred Orville Brathwaite will repose in the Colin Parkinson Memorial Chapel, Lyndhurst Funeral Home on Tuesday, April 19, 2022 from 9:00 a.m. – 12:30 p.m.