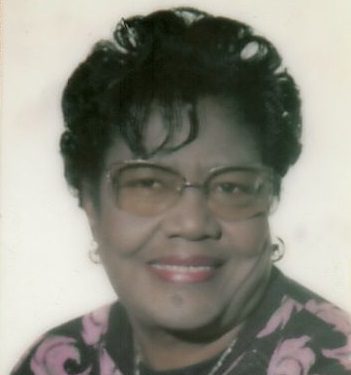 Alma Deare
ALMA GLENFIELD DEARE, aged 87, formerly of Hackensack, New Jersey, USA and Club Morgan, Christ Church, entered into rest on January 29, 2023.
Daughter of the late Irene Crawford and Oscar Dyall.
Caring Mother of Mavis 'Judy' Crawford.
Sister of the late Leslie and Leonard Crawford and Violet Carter.
Aunt of Grantley Carter (USA) and the late Janette Carter.
Great-aunt of Kembali and Aurelia Walcott and Gianna Holder.
Friend of Norma Bell.
Relative of the Crawford, Beckles, Harding, and Knight families.
A service of celebration and thanksgiving will be held on Wednesday March 1, 2023, at The Chapel of the Westbury Cemetery, where relatives and friends are asked to meet at 1:00 p.m. for the service followed by the interment. Flowers may be sent to the Lyndhurst Funeral Home no later than 11:00 a.m. on Wednesday. The body of the late Alma Deare will repose in The Colin Parkinson Memorial Chapel, Lyndhurst Funeral Home on Tuesday February 28, 2023, from 4:00 – 6:00 p.m.
The family invites you to view the live streaming of the service; to view, please click here.