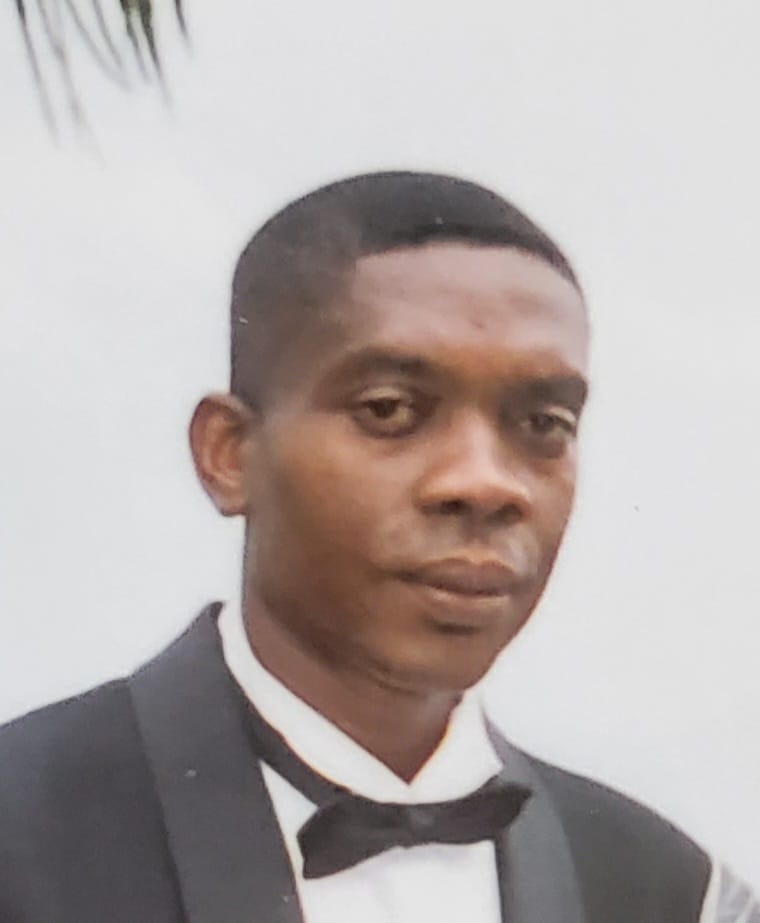 Anderson Bovell
July 18, 1960 – August 28, 2023
ANDERSON DACOSTA BOVELL, 63 years, late of Well Gap, Cave Hill, St. Michael and formerly of Green Hill and 1st Avenue Jackson, St. Michael entered peacefully into rest on August 28, 2023. Former member of Barbados Defense Force and Senior Security Guard, Prime Minister's National Security.
Son of Elsie Bovell (UK) and the late Clifton Bovell.
Husband of Janice Bovell.
Father of Sheneika Brewster (Hindsbury Primary School), Rhea Brewster (Ministry of Education) and Akeem Chandler.
Stepfather of Kimtonia and Sasha Lovell.
Brother of Cynthia Howell, Judy, Janet and Richard Bovell (all of the UK).
Grandfather of Shamaria Brewster (UWI) and Arielle.
Uncle of Katrina Howell, Kerry, Kerell and Richae Bovell (UK).
Cousin of Kimberley Farrell, Edwina Bovell, Anthony Worrell, Pauline and Clifton Greene and many others.
Nephew of Dacosta and Julie Bovell, Naomi Farrell, Hallom and Tyrone Green (UK).
Brother-in-law of Curtis Howell, Clyde Livingston St. Clair and Vilita Skeete.
Long-standing friend of Poogles, the late Ricky Morris, Flute and the Morris family.
Friend of Glyne, Michael, Victor, Chris, German, Dwane, Derek, Troy, David, Haddock, Eric Lewis and many others too numerous to mention.
Relative of the Bovell, Green, Skeete, Howell, Hope, Kellman, Marshall, Blackman and Wilkinson families.
A service of celebration and thanksgiving will be held on Friday, September 22, 2023 at the Chapel of Coral Ridge Memorial Gardens, The Ridge, Christ Church, where relatives and friends are asked to meet at 10:00 a.m., followed by the interment. Flowers may be sent to Lyndhurst Funeral Home no later than 7:30a.m. on Friday.
The family invites you to view the live streaming of the service; to view, please click here.