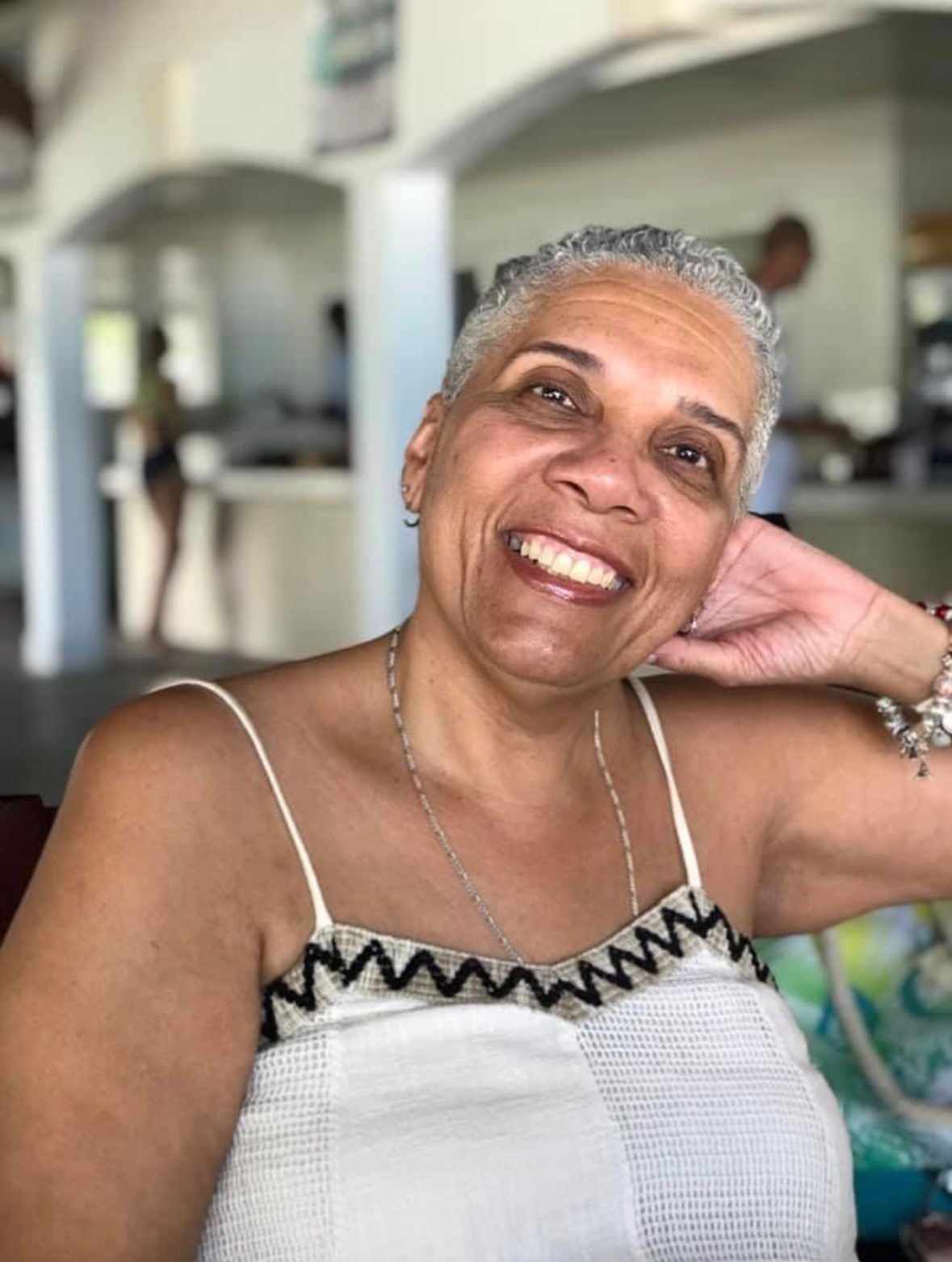 Angela Best
ANGELA CECILE DIANE BEST, aged 63, late of "Grand View", Navy Gardens, Christ Church entered into rest on Saturday, January 14, 2023.
Beloved Daughter of the late Cecil and Shirley Best.
Sister of Gillian Best-Tasker.
Beloved Wife of Barry Richards.
Sister-in-law of Trevor Tasker.
Niece of Ernest Best, the late Winston Best, Evelyn Spooner and Jean Hill.
Cousin of Charles David, Michelle, Lesley, Russell and LaDawn Best, Stanley Spooner, Robert, Ronald and Gail Hill.
Beloved Friend of Alicia, Peter, Liam and Blake Barnard, Christine Richards and many more.
A service of celebration and thanksgiving will be held on Thursday, February 2, 2023 at the chapel of Coral Ridge Memorial Gardens, The Ridge, Christ Church, where relatives and friends are asked to meet at 10:00 a.m. for the memorial service, followed by a private cremation. By special request, we ask that you wear either purple (her favourite colour) or orange (in honour of Multiple Sclerosis Disease). In lieu of flowers, donations to the Ark Animal Welfare Society will be greatly appreciated.
The family invites you to view the live streaming of the service; to view, please click here.