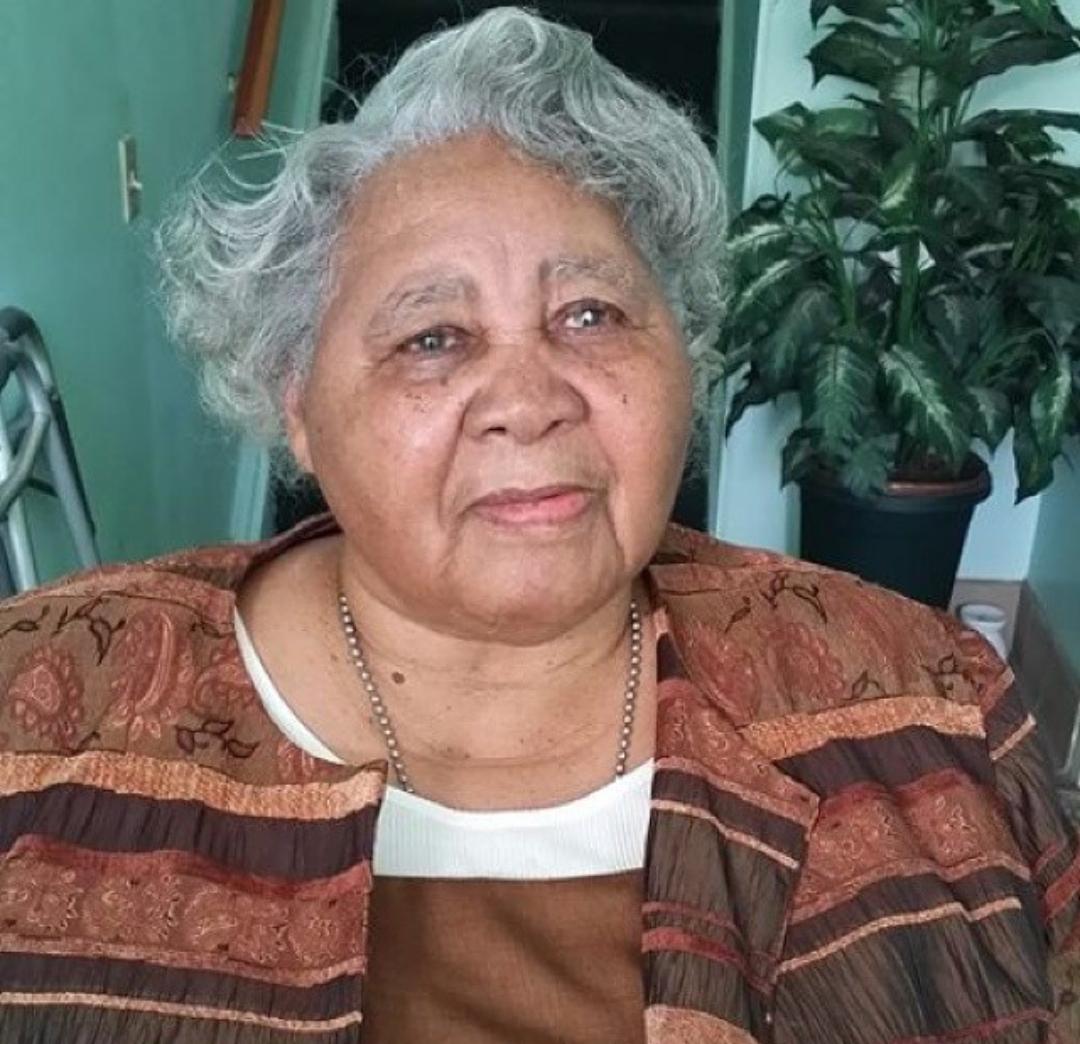 Averil Benjamin
Sunrise: October 26, 1932
Sunset: October 18, 2018
Averil Benjamin née Atkins also known as "Benjie", aged 85 of Brooklyn New York, USA and formerly of Silver Hill Landing Scheme and Edey's Village, Christ Church.
Wife of Herman Benjamin better known as "Sonna Boy".
Daughter of the late Germaine Atkins (Girlie) and MacDonald Weekes.
Mother of Wendy Atkins (UK), Jennifer Harewood (Benjamin) Anthony and Richard Benjamin (USA), Hallam and Joseph Benjamin.
Grandmother of Andrea and Fiona Connor, Justin Atkins (UK), Paul Rollins, Lyndon Harewood, Sherwyn Jones and Richelle Benjamin (USA), Janique Richards-Sandy (St. Vincent) Sergio Murrell, Nia and Shakedia King, Rico, Shauna and Kibibi Benjamin, Janelle Carrington, Mia Worrell and Shane Lashley.
Great Grandmother of 19.
Great Great Grandmother of 1.
Sister of Verene Blenman and Anita Jones (Canada), Icilma Carter (UK), Leroy Weekes and the late Ernesta Walcott.
Mother in Law of Michael Harewood and Paula Benjamin-Tudor (USA).
Stepmother of Sandra McDowell (Linton).
Adoptive Mother of Marvette Lynch and Marcelle Yvonne Gill (USA) and many others.
Friend of Flora Trotman, Yvonne Mills and Grace Brathwaite (USA) and many others.
Relative of the Atkins, Layne, Pilgrim, Weekes and Benjamin families.
The funeral leaves Lyndhurst Funeral Home, Passage Road, St. Michael on Saturday, November 03, 2018 for The Chapel at Coral Ridge Memorial Gardens, The Ridge, Christ Church where relatives and friends are asked to meet at 10:00 a.m. for the service and interment. Flowers may be sent to Lyndhurst Funeral Home no later than 7:30 a.m. on Saturday.
MAY SHE REST IN PEACE