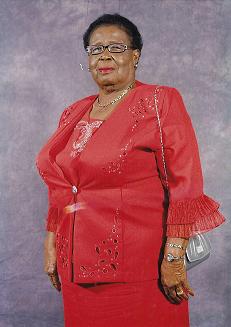 Beverley Ann Reece
BEVERLEY ANN REECE, affectionately known as "Judy", aged 75, late of Storey Gap Codrington Hill, St Michael entered peacefully into rest on May 24, 2017.
Daughter of late Maud Rosita Brathwaite and Albert Thompson.
Beloved wife of Oscar Reece, retired Plumber of BWA.
Mother of Vilma McCollin (AC's Manufacturing), Andrew, Michael, and Jacqueline Brathwaite, Sharon Prescod (BGI Insurance), Gail Gittens (Massy Stores), Dave Reece (Sagicor Life), Derrick Brathwaite (Infra Construction) and the late Ronald Brathwaite.
Grandmother of Dequan Carmichael, Jillisa Pinder, Ashera, Carlos, Derika and Daneisha Brathwaite and 20 others.
Great Grandmother of 4.
Sister of Ann Ramsay (USA), Randolph Brathwaite, Austin Thompson and the late Reginald Brathwaite (England)
Sister in law of Sylvester Ramsay (USA), Joycelyn St Rose and Cynthia Reece.
Aunt of Stefon and Kerry Ramsay (both of USA)
Mother in law of Dawn Reece and Andrew Prescod.
Relative of the Nicholls, Grant, Williams and Ifill families.
Friend of Fernella Searles (Canada), Mr. and Mrs. Pinder (USA), Elrita Cox, Gail Smith, the Webster family, Mr. and Mrs. Clarke, Cirlene Pennegan, Lorna Mayers and many others.
The funeral of the late Beverley Ann Reece leaves Lyndhurst Funeral Home, Passage Road, St. Michael on Tuesday, June 06, 2017 for New Dimensions Ministries, Barbarees Hill, St. Michael, where relatives and friends are asked to meet at 2:00 p.m. for the service. The cortege will then proceed to Westbury Cemetery for the interment. Flowers may be sent to Lyndhurst Funeral Home no later than 12:00 p.m. on Tuesday. The body of the late Beverley Ann Reece will repose in The Colin Parkinson Memorial Chapel, Lyndhurst Funeral Home on Monday, June 05, 2017 from 4:00 – 6:00 p.m.