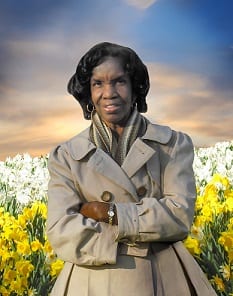 Beverley Patricia Millar
BEVERLEY PATRCIA MILLAR, of Lodge Road, Christ Church entered into rest on October 05, 2017.
Daughter of the late Norma Millar and Douglas Durant.
Step-Daughter of Irene Durant.
Cherished Mother of Lyn-Marie Millar-Coppin.
Beloved Grandmother of Lukas Coppin.
Sister of Lawrence Millar, the late Regina Toppin, Anthony Durant, Cheryl Durant (USA) and Virgina Clarke(USA).
Aunt of Rochelle and Tamara Toppin, Quami and Lamar Millar and Ramon Durant.
Mother-in-law of Landu Coppin.
Relative of the Millar and O'Brien families.
Friend of Margaret Waithe and Carmita Walcott.
The funeral leaves Lyndhurst Funeral Home, Passage Road, St. Michael on Monday, October 16th, 2017, for the Chapel of Coral Ridge Memorial Gardens, where relatives and friends are asked to meet at 10:00 a.m for the service. No mourning colours by special request.