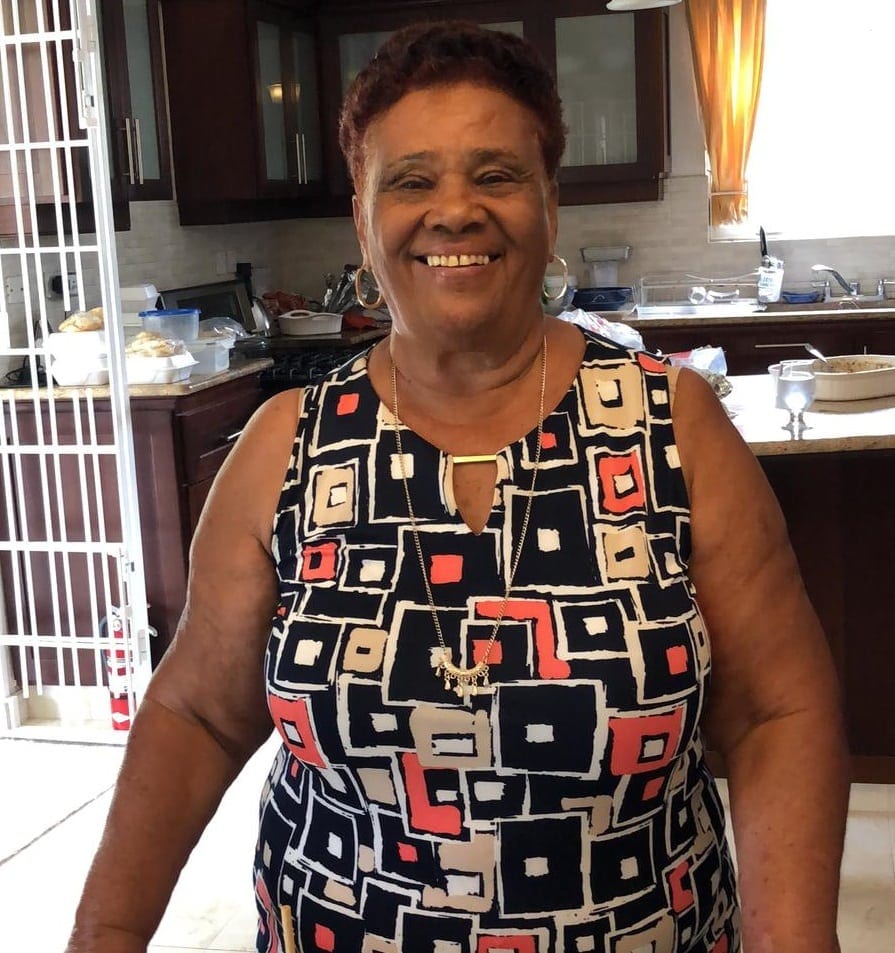 Brenda Claudette Nicholls
Sunrise: May 02, 1937 – Sunset: July 21, 2018
With profound sadness, we announce the passing of BRENDA CLAUDETTE NICHOLLS, formerly of Mount Wilton Plantation, St. Thomas.
Beloved wife of Vernon Nicholls.
Daughter of the late Ralph Toppin and Ivy Shepherd.
Adopted daughter of the late Edward Mills Walcott and Gertrude Walcott.
Mother of Cherrie Browne, Sonia Choy, Maria and Debbie Nicholls.
Stepmother of Ronald Nicholls.
Grandmother of Farah Nicholls, Jamiyla Acquaro, Zachary and Janaan Browne, Cassandra Ali, Chelsie Nicholls, Denise Choy Stetten, Andre and Stefan Nicholls.
Great-grandmother of Gabriele Acquaro.
Sister of Elaine McClean, Marcia Shepherd, Jacqueline Toppin, Jeffrey and Robert Shepherd, Jerry Thomas, Anthony and Edward Toppin.
Sister-in-law of Richard Cummins, Genevieve Gittens, Yvonne Mackie and Debra Thomas.
Dear aunt of too many to mention.
Godmother of Juleika Padmore, Karen Worrell, Andrea and Adande Simon and Kofi Jones.
Dear friend of Jean and Eddie Yaw, Enid Worrell and family, Ermine Lowe, Pat Brooks, Hirma Lewis, Ellen Ashby, Sheila Ramsay, Elaine Gibson, Pearle Ward, the entire King family of Green Hill, St. Michael, St. Clair and Patsy Worrell, Grace Kelly and family, the entire Nicholls family of Redman's Village, St. Thomas and many others.
The funeral leaves Lyndhurst Funeral Home on Tuesday, July 31, 2018, for The Chapel of Coral Ridge Memorial Gardens, The Ridge, Christ Church, where relatives and friends are asked to meet at 3:00 p.m. for the service and interment. Flowers may be sent to Lyndhurst Funeral Home no later than 12:00 p.m. on Tuesday. The body of the late Brenda Claudette Nicholls will repose at the family home, Mount Wilton Plantation, St. Thomas on Monday, July 30, 2018, from 4:00 – 6:00 p.m.