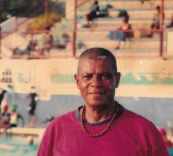 Carol Kirton
CAROL RANDOLPH KIRTON, aged 75, late of #35 5th Avenue, North Wildey, St. Michael.
Son of the late Julia Gittens.
Father of Victor Jackman.
Brother of Henderson Kirton (USA), Monica Pierre (USA) and Marian Brathwaite.
Brother-in-law of Peter Pierre.
Uncle of Omar Forde and Keyshawn Kirton.
Cousin of Ronald Kirton.
Friend of Wendell and Jaddine Walton, Victor and Arlene Kirton, Keith Franklin, Cheryl Harrison, Alwyn Callender and Patrick Ifill.
The funeral leaves Lyndhurst Funeral Home, Passage Road, St. Michael on Tuesday, June 01, 2021, for the Church of the Nazarene Collymore Rock, where relatives and friends are asked to meet at 1:30 p.m. for the service. The cortege will then proceed to Coral Ridge Memorial Gardens, The Ridge, Christ Church for the interment. Flowers may be sent to Lyndhurst Funeral Home, no later than 11:00 a.m. on Tuesday. The body of the late Carol Randolph Kirton will repose in the Colin Parkinson Memorial Chapel, Lyndhurst Funeral Home on Monday, May 31, 2021, from 4:00 – 6:00 p.m. Kindly note that only 100 mourners are permitted to attend the service and all other COVID-19 protocols will be in effect.