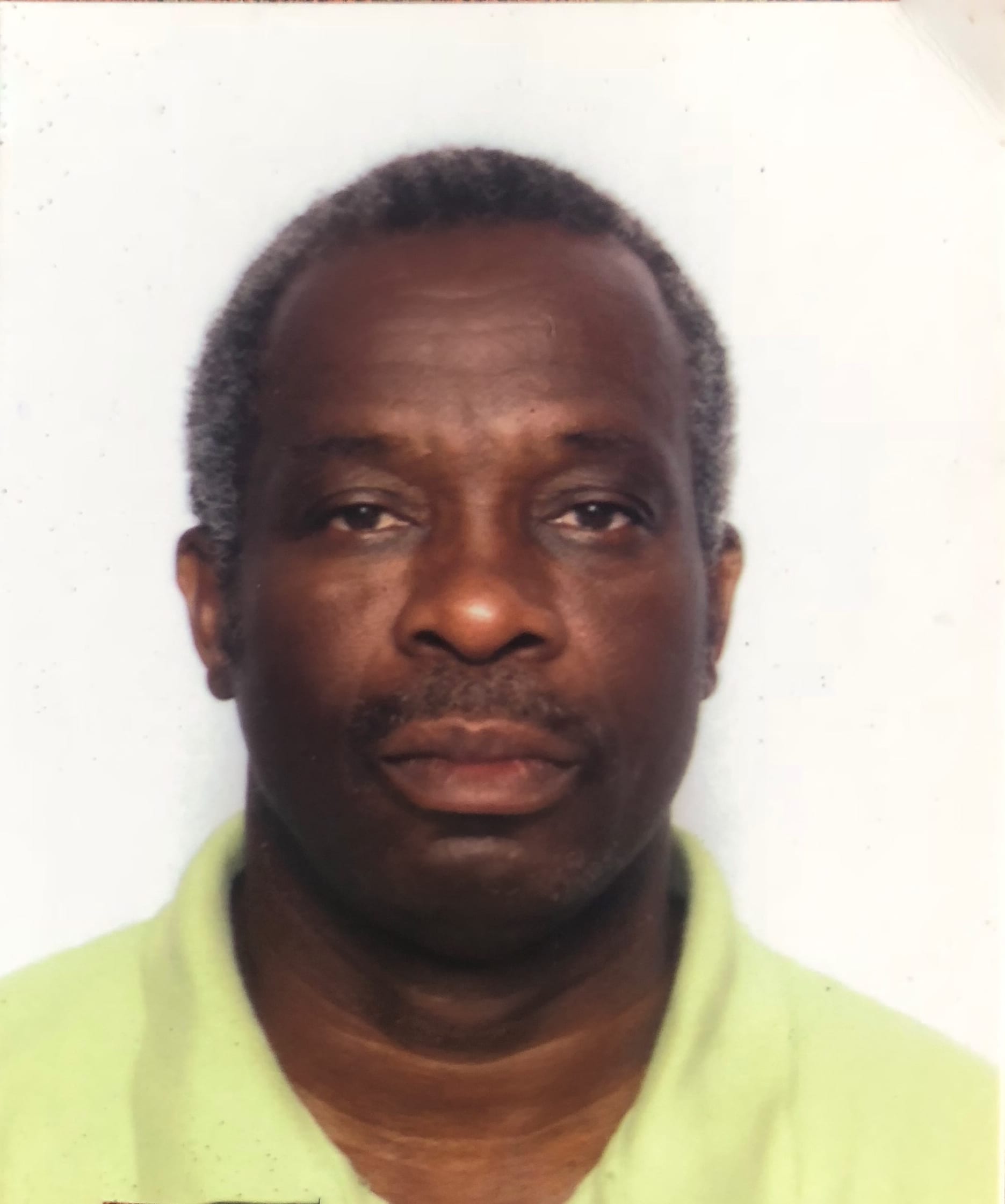 Charles Emanuel Husbands
It is with deep sadness that we announce the passing of CHARLES EMANUEL HUSBANDS, aged 66, of St. Stephen's Hill, Black Rock, St. Michael and Brooklyn, New York. Part-time Tutor at UWI, Cave Hill Campus and former Sergeant in the US Air Force.
Son of the late Lorna Husbands.
Beloved father of Leah Husbands.
Cherished grandfather of Liam Husbands.
Brother of Orwin Miller, Anthony, Erskine, Michael, Kenmore and the late Jeffrey Husbands
Uncle of Martin, Tanya, Valerie and Ian Husbands and many others of the USA and the UK.
Cousin of Adrian Johnson of USA and many others.
Nephew of Barbara Ferguson and others.
Relative of the Husbands, Edwards, Hood, Ferguson, and Jones families.
Friend of Norma Newton, Stacey Estwick, Donna Harper-Nicholls, Charles Clarke, Mackie Hall, Peter Babb and Madam Justice Dr Sonia Richards.
The funeral leaves Lyndhurst Funeral Home, Passage Road, St. Michael on Saturday, November 24, 2018, for the Chapel of Coral Ridge Memorial Gardens, The Ridge, Christ Church, where relatives and friends are asked to meet at 10:00 a.m. for the service and interment. Flowers may be sent to Lyndhurst Funeral Home no later than 7:00 a.m. on Saturday. The body of the late Charles Emanuel Husbands will repose in the Colin Parkinson Memorial Chapel, Lyndhurst Funeral Home on Friday, November 23, 2018, from 4:00 – 6:00 p.m. No mourning colours by special request.