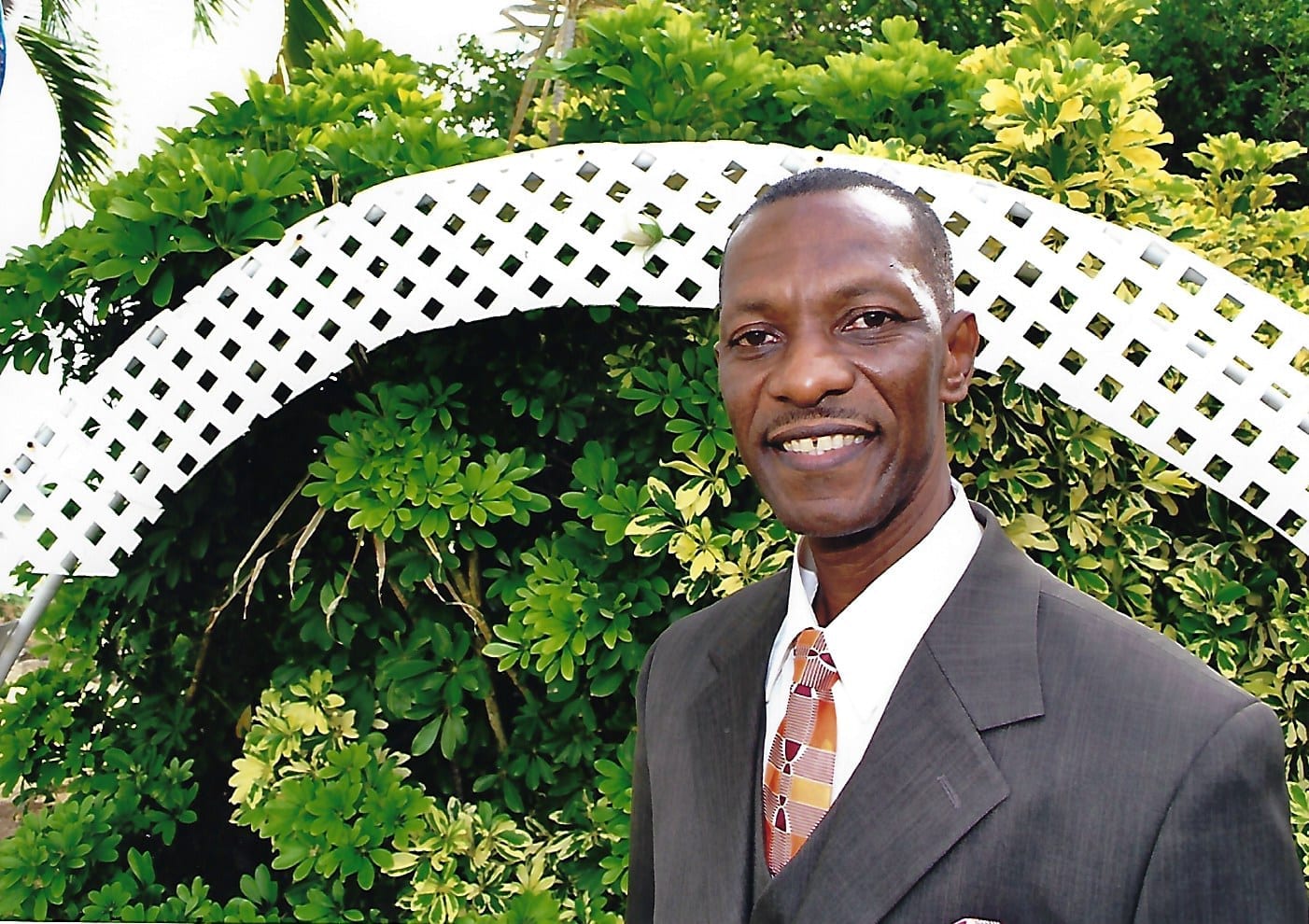 Cuthbert Everard Lewis
CUTHBERT EVERARD LEWIS aged 63, late of My Lord's Hill, St. Michael and formerly of Barker Road, Haggatt Hall and Tichbourne, Howell's Cross Road, St. Michael, entered into rest on June 19, 2018. Former Project Educator with the Education Project Implementation Unit, Ministry of Education, Science and Technology & Innovation. Former Project Officer with the Justice Improvement Programme Secretariat of the Office of Attorney General. Former Acting Senior Training Officer, Training Administration and Administration Officer of the Lands & Surveys Department and the Ministry of Housing and Lands.
Son of the late Hazel John (UK) and Orindell Lewis (Tichbourne and USA).
Dearly beloved husband of Fern Lewis (Director of Barbados Investment & Development Corporation).
Father of Simone Lewis, Dionne Lewis-Douglas (USA) and Jamel Lewis.
Grandfather of Ashlee and Nathan Douglas (USA) and Jaiko and Jemini Lewis.
Brother of Vernold (Lewis Concrete Works), Veronica Lewis-Brown, Hector and Pat (USA), Robert Mortimer and Juell Gibbs (UK), Marcia Bostic (Canada) and Ira Evelyn (USA).
Nephew of Andrew Lewis (Retired Registrar of UWI), Tennyson Lewis (UK), Izah Pollard (USA), Darrell and Sieford Bolden, Elise Alleyne and Carmen Bedford.
Son-in-law of Shirley Gooding (My Lord's Hill).
Father-in-law of Ben Douglas (USA) and Kamiko Callender.
Brother-in-law of Valence (COT Holdings), Gale (Ministry of Education), Egan, Jan (QEH) and Greig and Leanne Gooding (EMT, QEH).
Uncle of Juliette (USA), Neil, Natasha, Janelle, Cheria, Vernon and Regina Lewis.
Uncle to Tachad, Jania, Aaliyah and Nairobi.
Cousin of Graydon, Austin "Pip", Antonia, Grace (Abdul Razzak), Robert and Judy Hurdle (USA), Lemuel and Malcolm Turton, Joan Martelly-Wood and the late Sylvia, Phyllis and Opal Sealy and Pauline Sealy-Campbell.
Dearly beloved friend of many.
A service of celebration and thanksgiving will be held on Wednesday, July 04, 2018 at The Seventh Day Adventist Church, Government Hill, St. Michael, where relatives and friends are asked to meet at 1:00 p.m. The cortege will then proceed to Coral Ridge Memorial Gardens for the interment. Flowers may be sent to Lyndhurst Funeral Home no later than 11:00 a.m. on Wednesday. The body of the late Cuthbert Everard Lewis will repose in the Colin Parkinson Memorial Chapel, Lyndhurst Funeral Home on Tuesday, July 03, 2018 from 4:00 – 6:00 p.m.