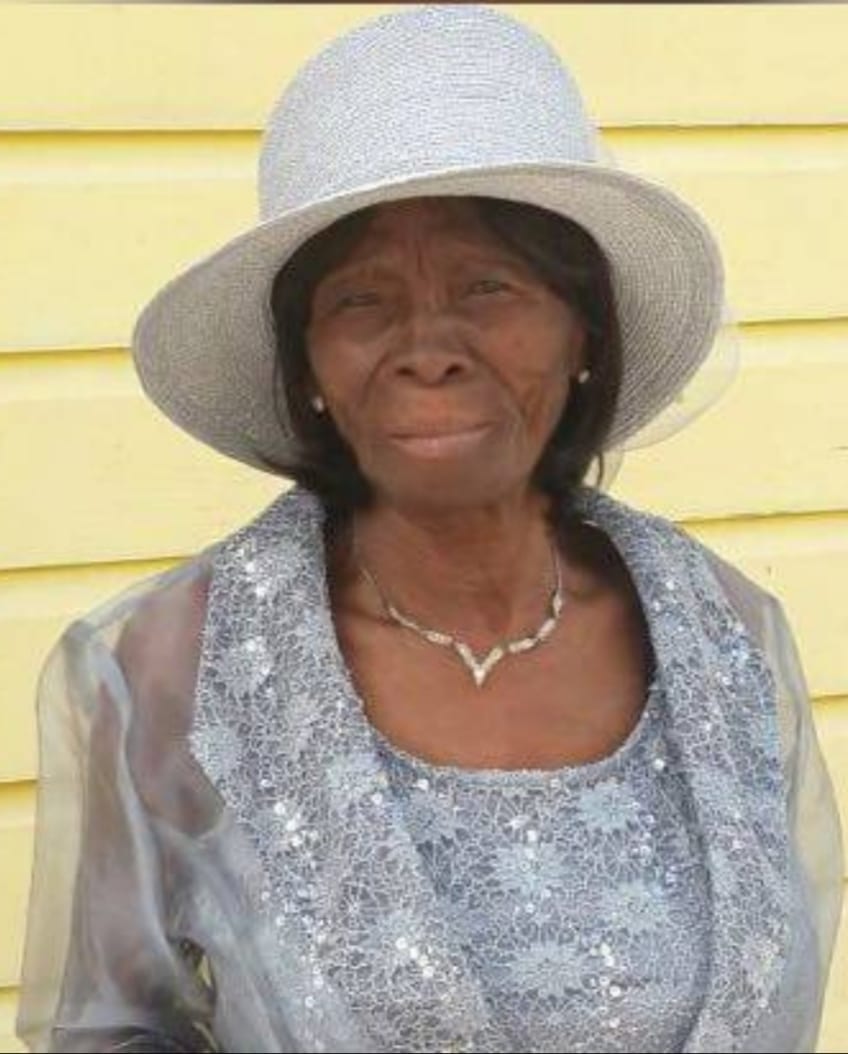 Cynthia Adele Carmichael
CYNTHIA ADELE CARMICHAEL, late of Storey's Gap, Codington Hill, St. Michael, formerly of Woodstock Road, Spooner's Hill, St. Michael, entered into rest on July 01, 2018.
Daughter of the late Winnie Carmichael and Neville Leacock.
Beloved Mother of Yvette, Wallace (BRC), Andre, Sandra (School Meals), Margaret Doyle (Connecticut, USA) and the late Debra Gaye née Carmichael (Montreal, Canada).
Grandmother of Curwin, Alvin, Natasha (Treasury), Damien, Ron (Sugar Terminal), Simone (Flight Kitchen), Jamar, Romario, Brandon, Andre Jr., Stephen, Rommell, (Edgar Cochrane Polyclinic) and Brian, Matthew, Terrence, Kaitlin and William (all of Connecticut, USA).
Great Grandmother of Shanice (UWI) and six others.
Sister of Lionel (Montreal) and Oscar Carmichael and the late Maisie Gill, Vernal Carmichael (Montreal)and Pastor Estaleen Forde.
Aunt of Verlese, Cameron and Dennis (Montreal).
Cousin of Debra Carmichael and others.
Mother-in-law of Michael Doyle (Connecticut, USA).
Friend of Barbara Jones, Diane Ishmael, the entire Church family of Ebenezer Gospel Tabernacle (Westbury Road) and many others.
Relative of the Leacock, Lawrence, Reid, Burnett and Carew families.
The funeral leaves Lyndhurst Funeral Home, Passage Road, St. Michael on Saturday, July 14, 2018, for the United Pentecostal Council of the Assemblies of God, Bridge Gap, Goodland, St. Michael, where relatives and friends are asked to meet at 1:00 p.m. for the service. The cortege will then proceed to Westbury Cemetery for the interment. Flowers may be sent to Lyndhurst Funeral Home no later than 10:00 a.m. on Saturday. The body of the late Cynthia Adele Carmichael will repose in the Colin Parkinson Memorial Chapel, Lyndhurst Funeral Home on Friday, July 13, 2018, from 4:00 – 6:00 p.m.