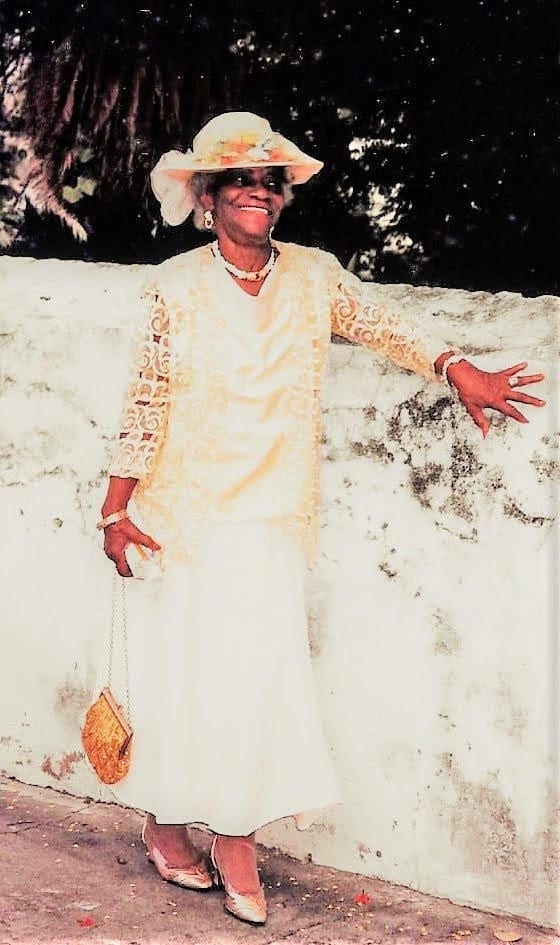 Cynthia Greene
CYNTHIA AGATHA GREENE, aged 101, of #9 Glitter Bay Terrace, St. James entered into rest on October 27, 2019.
Mother of Radford Greene, Eleanor Mayers and the late Alston Greene.
Grandmother of Lorraine, Neil, Darren and Cherisse (all of the UK), Paul and Natalie (both of Canada) and David Durant.
Great-grandmother of 10.
Aunt of Carol Barnett (USA), Pat Millington, Beverley Taylor, Pam Dottin, Phyllis Miller, Michael and David Carrington and Ivor Hinkson.
Cousin of Shelley and Marva Alleyne.
Mother-in-law of Harry Mayers.
Godmother of Carl Moore.
Friend of Elaine Cumberbatch.
A service of thanksgiving for the life of Cynthia Agatha Greene takes place on Tuesday, November 05, 2019, at Bethel Methodist Church, where relatives and friends are asked to meet at 10:00 a.m. The cortege will then proceed to Westbury Cemetery for the interment. Flowers may be sent to Lyndhurst Funeral Home no later than 7:30 a.m. on Tuesday.