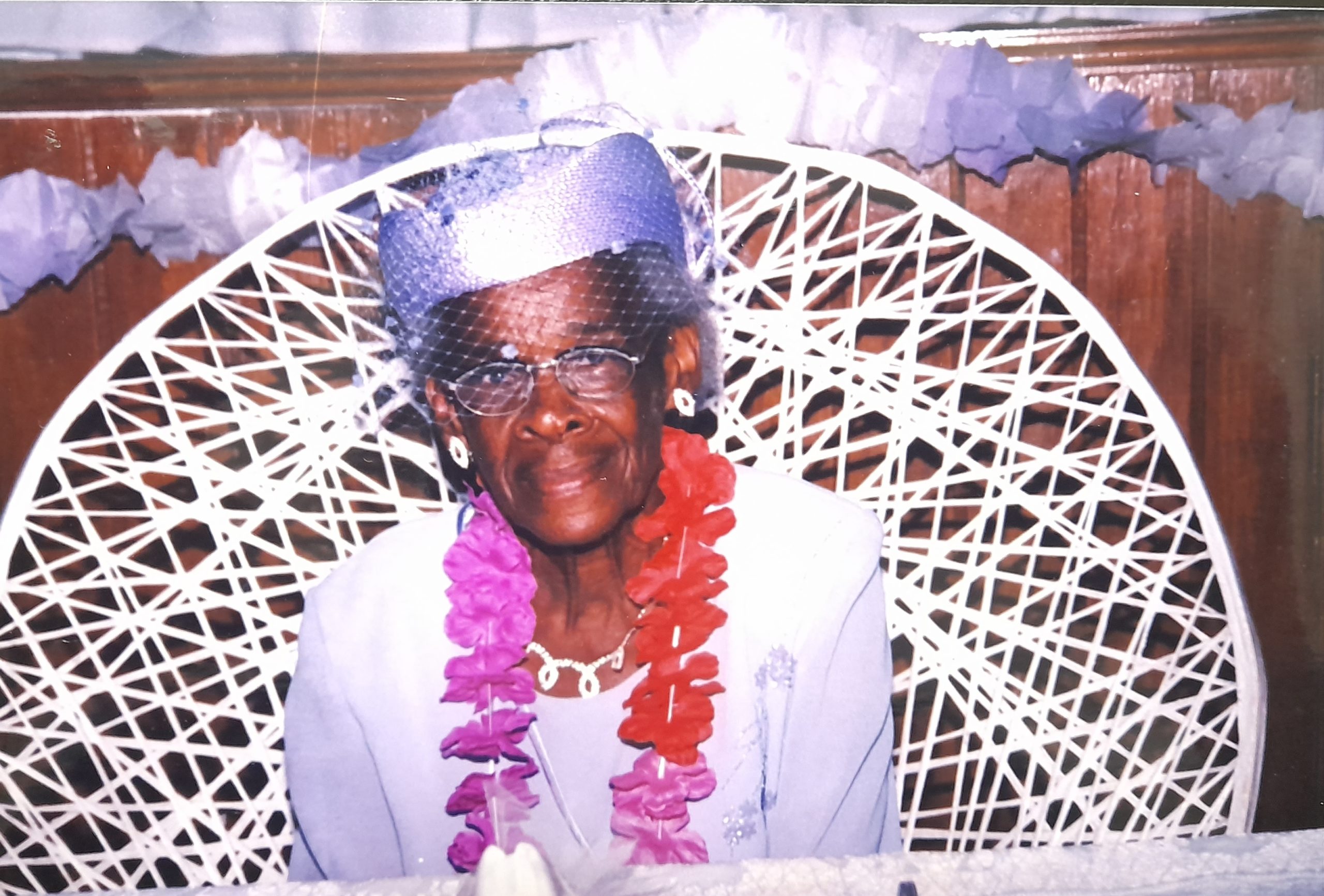 Cynthia Jones
CYNTHIA ELENE JONES, affectionately known as "Nance", aged 100, of Bryan's Road, Welchman Hall, St. Thomas entered into rest on August 08, 2022.
Mother of Carl Gollop, Ashva Jones (Canada) and Jennifer Jones.
Stepmother of Hartley Jemmott and Denise Harvey.
Grandmother of Michael, Michelle, Valerie and Paul Jones, Mervin Forde and Roger Reece.
Great- grandmother of Ryan Kellman, Reba Lorde, Miesha Reece and Jayden Alleyne.
Great-great-grandmother of many.
Sister of Cora Gollop and the late Archibald, Spencer, Cordelle Small and Clavair Welch.
Aunt of Lucille Lythcott, Winston, Erica, Selwyn and Michael Small, Cynthia Wilson, Denise Bourne, Diana, Sandra and Eric Smart.
Great-aunt and great-great-aunt of many.
Mother-in-law of Dorna Jones.
Sister-in-law of Sylvia Welch.
Cousin of Waple Waithe and Eva Springer (Canada), Norma Boothe (UK) and Kirby Adams.
Relative of the Harewood, Spencer, Parris, Small and Selman families.
Special friend of Vernon Smith, Ethnell Sobers, Helena "Sis" Belgrave, Sandra and Rommell Ifill.
A service of celebration and thanksgiving will be held on Tuesday, August 23, 2022 at the Holy Innocents Church, Ayshford, St. Thomas, where relatives and friends are asked to meet at 10:00 a.m. followed by the interment. Flowers may be sent to Lyndhurst Funeral Home no later than 7:30 a.m. on Tuesday. The body of the late Cynthia Elene Jones will repose in the Colin Parkinson Memorial Chapel, Lyndhurst Funeral Home on Monday, August 22, 2022 from 4:00 – 6:00 p.m.
The family invites you to view the live streaming of the service; to view, please click here.