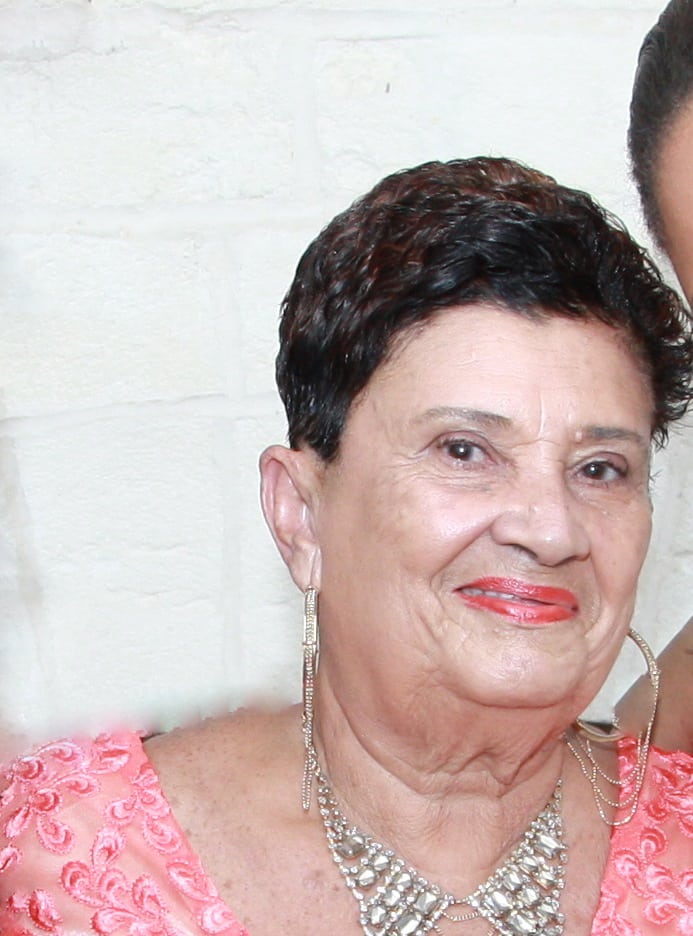 Cynthia Yvonne Williams-Shockness
Sunrise: October 22nd, 1941
Sunset: July 20th, 2018
CYNTHIA YVONNE WILLIAMS-SHOCKNESS, affectionately known as "Molly", of #61 Martins Road Pinelands, St. Michael, formerly of Paynes Bay, St. James, was called home to eternal rest. Member of Love & Light Ministries International.
Daughter of the late Rita King.
Devoted wife of the late Norman Shockness.
Beloved mother of Barbara Obasanjo (Apex Dental Services), Gregory Williams, Margaret Boxill, Paul Williams (The Child Care Board) and Charmaine Johnson (The BWU Credit Union Ltd.).
Cherished grandmother of Bianca, Naeem and Myles Johnson, Shamreca Turton, Paul Taylor, Alejandro Boxill (USA), Lejandra Boxill, Olayinka, Osarum and Olusegun Obasanjo and Oyinola Watson.
Great-grandmother of four.
Sister of Trevor King (USA) and the late Lucille Wills.
Aunt of Lena and Ryan Wills.
Mother-in-law of Bertram Johnson, Orlando Boxill and Osarum Obasanjo
Grandmother-in-law of Marlon Turton.
Sister-in-law of Michael Wills and Lorna King (USA).
Close friend of Jenette Cox (USA), Ralph Marshall, Diana Cox, Nathalie Wood and many others.
A thanksgiving service for the life of Cynthia Williams-Shockness will be held on Thursday, August 02, 2018 at The Church of the Nazarene, Collymore Rock St. Michael where relatives and friends are asked to meet at 1:30 p.m. The cortege will then proceed to Coral Ridge Memorial Gardens for the interment. Flowers may be sent to Lyndhurst Funeral Home no later than 11:00 a.m. on Thursday. The body of the late Cynthia Williams-Shockness will repose in the Colin Parkinson Memorial Chapel, Lyndhurst Funeral Home on Tuesday, July 31, 2018, from 4:00 – 6:00 p.m.