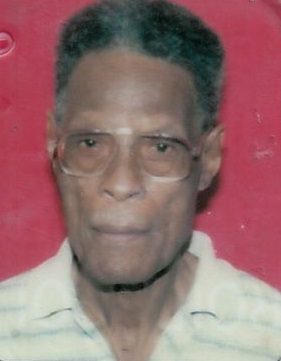 Cyril Cox
CYRIL EVERTON COX, aged 96, of Yearwood's Land, Bank Hall, St. Michael entered into rest on August 23, 2023. Retired Superintendent at the Barbados Water Authority.
Husband of the late Eloise Cox.
Father of Charles Slocombe, Cecil Cox, Shirley Young, Sandra Layne, Peggy Bowen, Joy Parris, Esther Weekes, David Cox, the late Marcia Kellman and Brenda Thornhill.
Grandfather of Gregg Thornhill, Ryan Kellman, Dr. Keisha Carrington Maynard, Lyn Thornhill, Gail Kellman, Justin and Julian Cox, Mark, Chakere, Isaiah and Isabel Slocombe, Andrea Young, Omari and Sasha Cox.
Great-grandfather of 18.
Father-in-law of Ernell Cox, Thomas Young, Sharon Cox, Colleen Slocombe and Keith Kellman.
Uncle of Heather Headley, Verna Edwards and Leslyn Husbands.
Great-uncle of 6.
Godfather of Linda Evelyn.
Relative of Ruth Winter, Justin Archer, Yvonne Medford, the Sandiford, Grannum and Elias families.
Friend of Anita Norville, Doreen Boyce and Dale Ifill.
Special thanks to Edward Richards and Peter Taylor.
A service of celebration and thanksgiving will be held on Thursday, September 14, 2023 at All Soul's Anglican Church, where relatives and friends are asked to meet at 10:00 a.m. The cortege will then proceed to Westbury Cemetery for the interment. Flowers may be sent to Lyndhurst Funeral Home no later than 7:30 a.m. on Thursday. The body of the late Cyril Cox will repose in the Colin Parkinson Memorial Chapel, Lyndhurst Funeral Home on Wednesday, September 13, 2023 from 4:00 – 6:00 p.m.
The family invites you to view the live streaming of the service; to view, please click here.