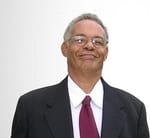 David Hill
DAVID WILLIAM HILL, better known as "Billy", aged 70, of "Chelwood", Deacons Road, St. Michael entered into rest on August 12, 2016.Devoted Husband of Frances Hill.
Beloved Father of Dominic, Brett and Melissa.
Loving Grandfather of Naomi, Aria, Lara and Aelan.
Father-in-law of Alicia and Julie.
Brother of Angela and Valence.
Brother-in-law of Gerard and Helen Cools-Lartigue and Wallace Griffith.
Uncle of Jamila.
Relative of the Connell family.
Friend of Alan and Pauline Cobley, Rogeania Corbin, Pierre and Phillipa Compton, Veta Goddard and family.
The funeral for the celebration of the life of David "Billy" Hill leaves Lyndhurst Funeral Home, Passage Road, St. Michael on Thursday, August 25, 2016 for Our Lady Queen of the Universe Roman Catholic Church, Black Rock, St. Michael where relatives and friends are asked to meet at 2:00 p.m. for the service. The cortege will then proceed to Coral Ridge Memorial Gardens, The Ridge, Christ Church for the interment.
In lieu of flowers, a collection will be taken during the service for the care of the poor.