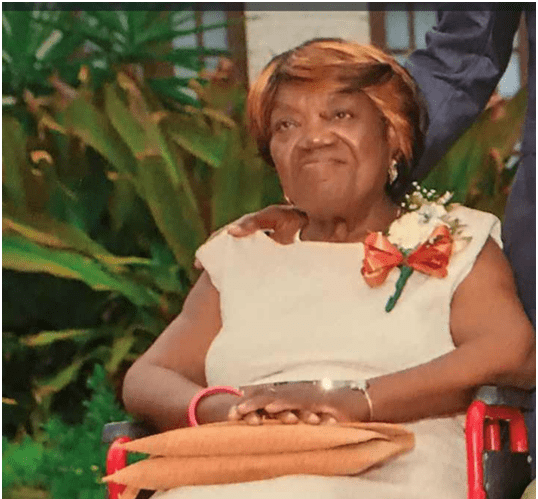 Denise Nicholls
July 17th, 1936 – October 03rd, 2021
DENISE ODESSA NICHOLLS, late of Workman, St George.
Daughter of the late Samuel Alleyne and Millicent Wharton.
Mother of Prince, Beverley, Lee-Ann, Esther and Troy Nicholls, Stephanie Elcock and the late Cheryl Nicholls.
Grandmother of Paige, Leilah, Jamar, Cory, Desmond, Dario and many others.
Great-grandmother of Azariah, Destiny, Athena and many others.
Sister of Alwin and Sylvia.
Aunt of Susanne and many others.
Mother-in-law of Dione Gibbs-Nicholls, Rev. Dr. Samuel Elcock and Antone Garnes.
Friend of The Newbury Nazarene Church family, The Missionary and Sunday School
Departments, Nurse Sonia, Nurse Gittens, Anderson Bostic, Sis. Parris and many others.
A graveside service to celebrate the life of Denise Odessa Nicholls will be held on Wednesday, October 13, 2021.