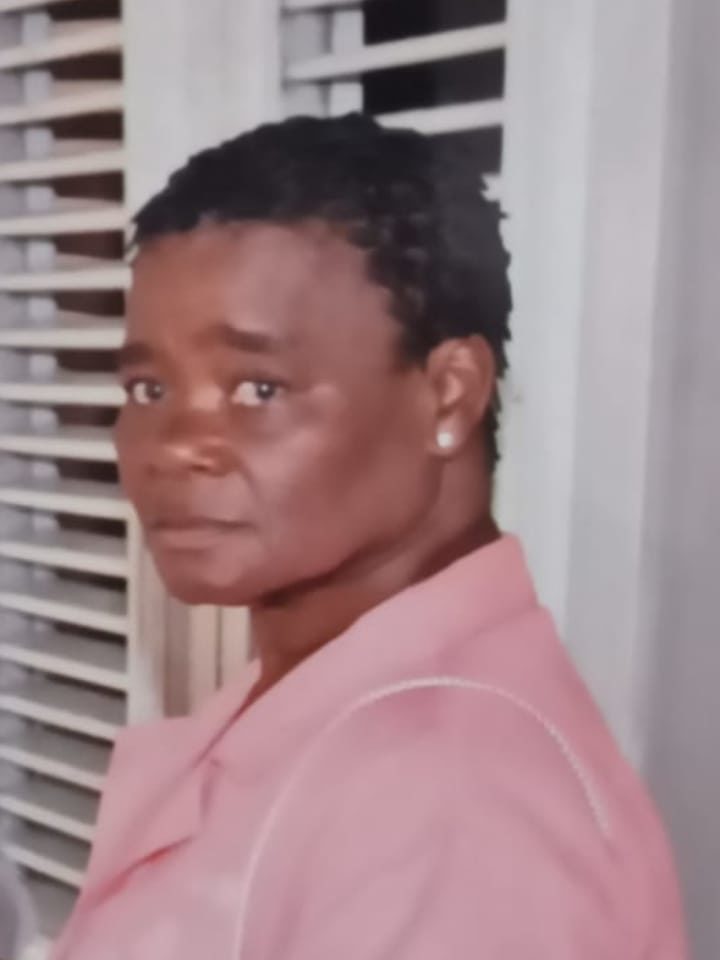 Doreen Brewster
Sunrise: June 27, 1945 – Sunset: July 26, 2022
DOREEN EUDORA BREWSTER, better known as "Myrna", aged 77 of Piggott's Road, Fitt's Village, St. James, entered into rest on July 26, 2022.
Daughter of the late Iris Alleyne and Lauriston Grimes.
Wife of the late Rheudol Brewster.
Mother of Wayne, Shawn and Corey Brewster.
Grandmother of Jelisa and Simeon King-Brewster, Joshua Brewster, Shacora Boyce and Zion Brewster.
Great grandmother of Sariah Layne.
Sister of Yvette Waithe, Stella Haynes (UK), Sandra, Brenda (USA) and Ian Alleyne, the late Marion, Sylvan and Alphonso Alleyne and Veronica Blackman.
Aunt of many.
Mother-in-law of Trina Brewster and Yonnette Murray Brewster.
Relative of the Alleyne family of Paynes Bay and the Grimes family of Holders Hill.
A service of celebration and thanksgiving will be held on Friday, August 12, 2022 at Church of Jesus the Good Shepherd, Fitt's Village, St. James, where relatives and friends are asked to meet at 2:00 p.m. for the service. The cortege will then proceed to St. James Cemetery for the interment. Flowers may be sent to Lyndhurst Funeral Home no later than 11:30 a.m. on Friday. The body of the late Doreen Eudora Brewster will repose in the Colin Parkinson Memorial Chapel, Lyndhurst Funeral Home on Thursday, August 11, 2022 from 5:00 – 6:00 p.m. Kindly note that all COVID-19 protocols will be in effect.
The family invites you to view the live streaming of the service via https://eternally-cherished.online/DoreenBrewster.