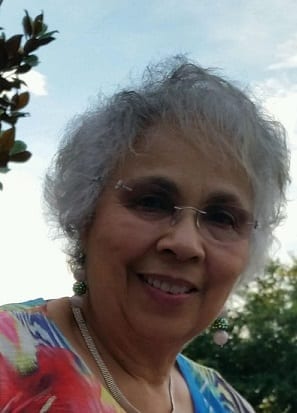 Dorothy Anita Tatem
DOROTHY ANITA TATEM, aged 81, of No. 37 Calais Road, Dover, Christ Church, entered into rest on January 05, 2018.
Wife of Larry Leslie Tatem
Mother of Gina Lilavois
Grandmother of Christian and Brenham Lilavois
Sister of Arleigh Yearwood and Beverly Mariso
Mother-in-law of Alex Lilavois
Aunt of Reah, Andre, Jenel and Lisa Yearwood, Candace and Monique Mariso, Michele Rollins, Nicole Edgehill, and Justin Clower
Cousin of Grace Newton
Close Relative of The Cheeseman, Martinez, Tatem, Forde, Mariso, Fleuranges, Griffith and Thomas families
Generous Friend of so many more
She will be missed
The funeral leaves Lyndhurst Funeral Home, Passage Road, St. Michael on Monday, January 15, 2018 for The Chapel of Coral Ridge Memorial Gardens, The Ridge, Christ Church, where relatives and friends are asked to meet at 2:00 p.m. for the service. In lieu of flowers, donations to The Heart and Stroke Foundation of Barbados would be graciously accepted. The body of the late Dorothy Anita Tatem will repose in the Colin Parkinson Memorial Chapel, Lyndhurst Funeral Home, on Sunday, January 14, 2018 from 4:00 p.m. to 6:00 p.m.