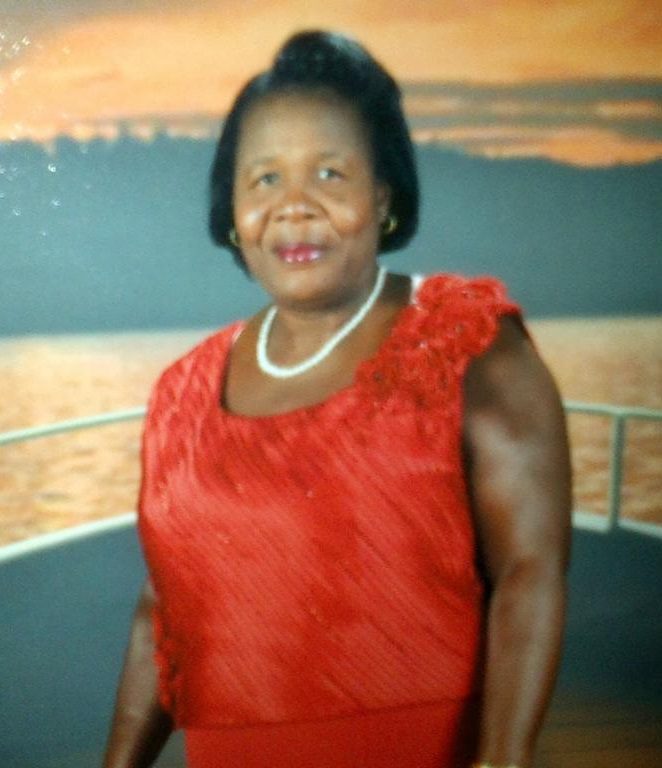 Erene Burrowes
Sunrise: January 23, 1952 – Sunset: October 26, 2021
ERENE GLENITH BURROWES of Branchbury #1, St. Joseph. Devoted member of the Branchbury Christain Mission Church.
Daughter of the late Joseph and Matilda Burrowes.
Mother of Glenith Clarke, Marlene, Matthew, Marquita and Andrew Burrowes.
Sister of Eulene Blackman and the late Urcil Hinkson.
Grandmother of Gino, Delperio and Nathan Burrowes, Amarri Burrowes (Canada) Joshua Clarke and Ethan Burrowes.
Aunt of Jan Hurley, Lawston and Jeffrey Burrowes, Yvonne Murray (UK), Adrian Blackman (USA), Paul, Diana and Donna Blackman (all of the UK).
Great-aunt of 18.
Godmother of Wendy Watts.
Mother-in-law of Allan Clarke, Shawn Culley and Kenwyn Sumrah.
Sister-in-law of Courcey, Ruth, Judy, Alva and Michael Holder and the late Kenrick Blackman.
Dear friend of Kenneth and Marcia Mapp, Gloria Jordan, Shurland Hart, Theophilus Small, Ena Mayers, Vivian Burrowes, Kathy Ann Marshall, Sophia Williams, Angela Kellman, Philomene Griffith and many others.
Relative of the Burrowes, Young, Reid and Blackman families.
Special thanks to the doctors and nurses of Ward A5 at the QEH.
A service of celebration and thanksgiving will be held on Tuesday, November 02, 2021 at 10:00 a.m. Flowers may be sent to Lyndhurst Funeral Home no later than 7:30 a.m. on Tuesday. The body of the late Erene Glenith Burrowes will repose in the Christian Mission Church, Branchbury, St. Joseph on Monday, November 01, 2021 from 4:00 – 6:00 p.m. Kindly note that all COVID-19 protocols will be in effect.
The family invites you to view the live streaming of the service; to view, please click here.