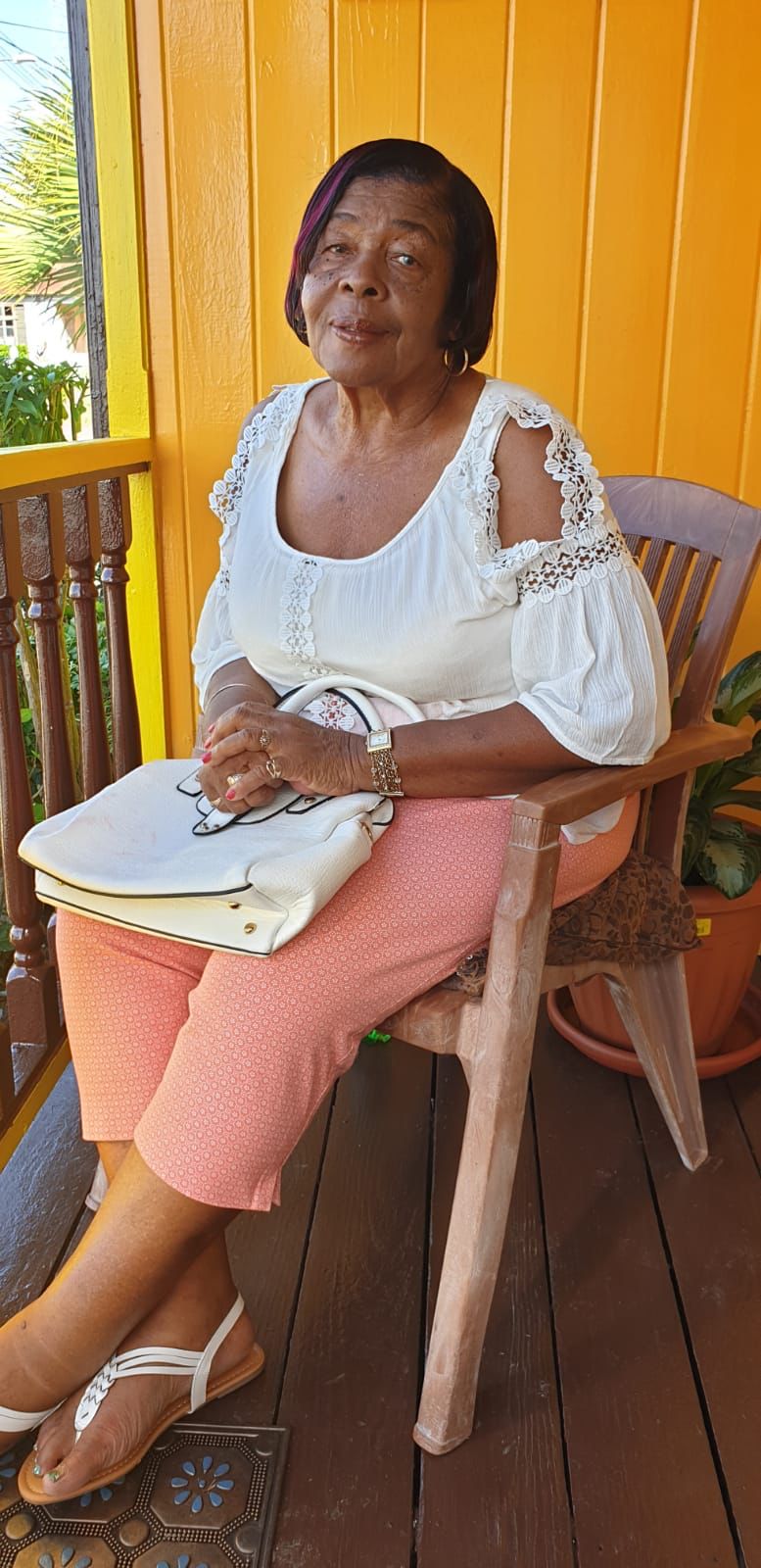 Esther Callender
CALLENDER – ESTHER LORETTA, of Goodland Main Road, St. Michael, entered into rest on July 08, 2021
Mother of Sonja Hoyte, Rodney, Lynette, Debbie and Julia Callender, Susan Hinds (Florida) and Troy Callender (Holland). Grandmother of Latoya Callender (Pan America Insurance), Shane, Tricia, Naudia, Jaden, Tristan, Ariel and Tori. Great Grandmother of Twain, Makayla, Shayla and Braiden. Mother-in-law of Kenrick Hoyte, Terry Hinds, Erika Callender and Mario Haynes. Sister of Harold Callender (UK), Anthony Callender and Shirley Cutting. Aunt of Sonia Rose, Yvette Taitt, Wayne and Rawle Callender, and Suzette Gooding. Great Aunt of Kianna, Troy Sasha, Enrico, Ohaje and many more. Special Friend of Darcy Sandford, Gloria Solomon, Joyce and Joan Best, Myrtle, June Ifill and family.
A service of celebration and thanksgiving, followed by the interment, will be held on Thursday August 05, 2021 at 10:00 a.m. Due to Covid Restrictions, the funeral will be attended by invited relatives and friends. Flowers may be sent to Lyndhurst Funeral Home no later than 7:30 a.m. on Thursday. The body of the late Esther Loretta Callender will repose in the Colin Parkinson Memorial Chapel, Lyndhurst Funeral Home on Wednesday, August 04, 2021 from 4:00 – 6:00 p.m.