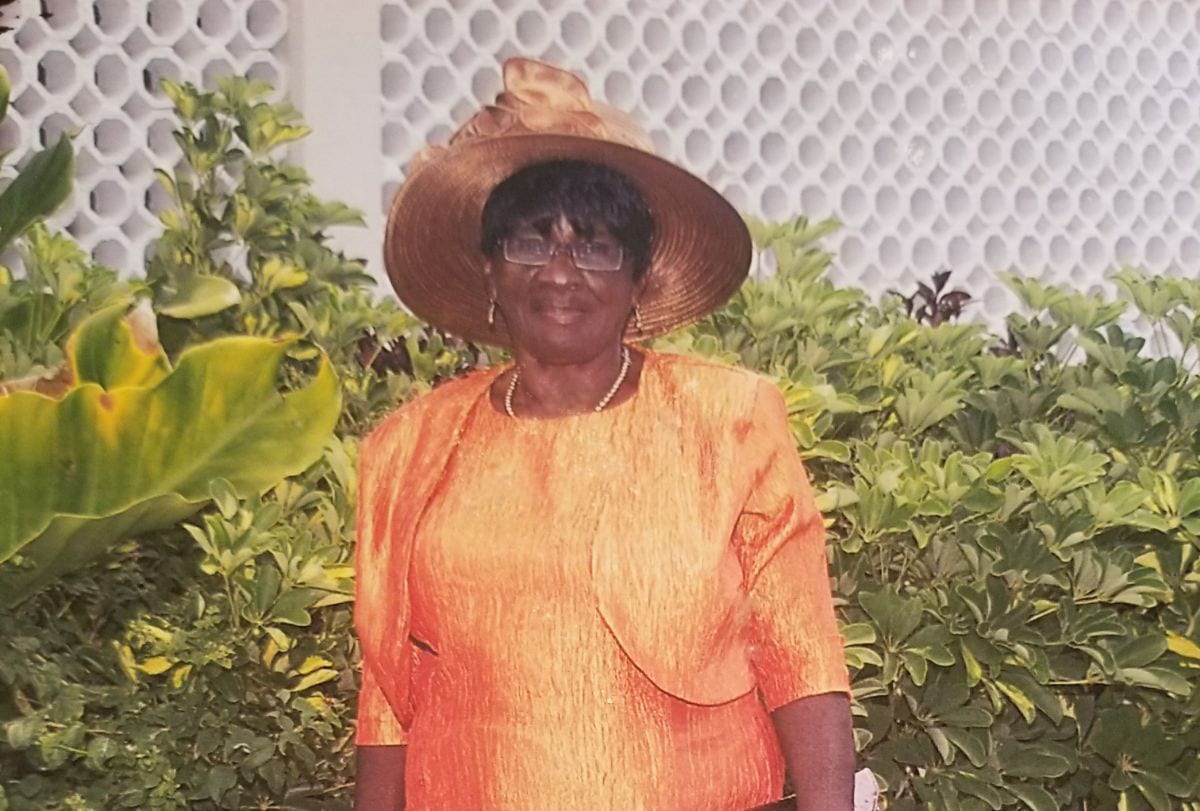 Ethnie Ernesta Deane
ETHNIE ERNESTA DEANE, of Todds Land, St. George, entered into rest on June 25, 2018.
Daughter of Pearl Prescott and the late St. Claire Prescott.
Mother of Basil, Pearline, Monica, Glendine, Emmerson, Wendell and Alicia Deane.
Grandmother of Anndell, Damon, Kira and Omari Deane, Izola, Rashida and Renaldo Belgrave, Regina and Kimberly Holder, Chad Lowe and Marielle Shorey.
Great-grandmother of 9.
Sister of Janette Holder, Norma Patrick, Dorothy Prescott, Lucille, Shirley, Roger and Otha Prescott, Lucy Boxill and Grantley Deane.
Niece of Gloria Burrows.
Aunt of Malcolm and Janelle Holder and many others.
Mother-in-law of Shavonne and Heather Deane and Osbourne Jessamy.
Cousin of Millicent and Mavis Deane.
Relative of the Prescott, Gay, Miller and Howell families.
Friend of Ernesta Harris, The Hon. Mia Mottley, QC., MP, Ronald Jones, Dwight Sutherland (MP), Irene Sandiford-Garner and Christopher Sinckler,
The funeral leaves Lyndhurst Funeral Home, Passage Road, St. Michael on Wednesday, July 11, 2018, for St. Jude's Anglican Church, where relatives and friends are asked to meet at 4:00 p.m. for the service and interment. Flowers may be sent to Lyndhurst Funeral Home no later than 1:30 p.m. on Wednesday. Mourning colours are optional. The body of the late Ethnie Ernesta Deane will repose in the Colin Parkinson Memorial Chapel, Lyndhurst Funeral Home on Tuesday, July 10, 2018, from 4:00 – 6:00 p.m.