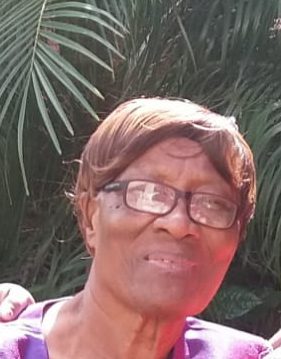 Euris Rollins
EURIS EUDORA ROLLINS, aged 89, of Lower Silver Hill, Christ Church entered into rest on March 8, 2023. Senior Teacher of St. Lawrence Composite School, Member of Barbados Association of Retired Persons and New Life Tabernacle. Pastor of Deliverance Temple Ministries of Barbados.
Wife of the late Bishop Dennis Rollins.
Daughter of Edwin Carrington and Euphemia Dartene Carrington.
Mother of Elroy and Oswald Rollins and Roberta Cumberbatch.
Grandmother of Melissa Cumberbatch, Joshua Rollins, Andre, Andrew and Antonio Rollins and Shenique Maycock.
Great-grandmother of Ariya Alexander.
Mother-in-law of Shawna Rollins, Clifton Cumberbatch and Dora Rollins.
Sister-in-law of Yvette Carrington.
Aunt of Delma, Dorcas, Pastor Enoch, Pastor Ein, Delores, Shirma, Donna, Dawn, Shadrach, Beverly, Jennifer, Ermine, Elder Dave, Erna, Judy, Angie, Bunty, Joy, Jackie, Gillian, Rev. Shermin, Charmaine, Neil, Penelope and Nicola.
Great-aunt of Keith and Keisha Kirk, Michelle, Ian, Duane, Michael and Earl Callendar, Lee-Ann, Lilian and Emerald Kirk, Dr. Crystal Kirk- Auguste, Daniella Kirk Carrington, Dionne, Kenneth, Owen, Elsworth, Andrea and Dane Alleyne, Lesly-Ann Baker, Karisha Adams, Kafi Dick, Kamar, Mackel and Renel Carrington, Keita, Sade, Jada and Amiah John, Dr. Arianne and Dr. Alyssa Jordan, Kyle and Kion Benjamin, Liam and Layne Wilkinson, Lalia Wilkinson-Froix, Melissa and Christopher, Dashaun Alleyne, Chelsea and Hannah Baker, Jayden Froix, LeBron Wilkinson and many others.
Friend of Esther Brewster, Bishop Michael Lewis, Josephine Lewis (dec'd) and their children, Rev. Keith Reid, Bishop Selwin Brathwaite and many others.
A service of celebration and thanksgiving will be held on Tuesday, March 21, 2023 at the chapel of Coral Ridge Memorial Gardens, where relatives and friends are asked to meet at 2:00 p.m. followed by the interment. Flowers may be sent to Lyndhurst Funeral Home no later than 11:00 a.m. on Tuesday. The body of the late Euris Eudora Rollins will repose in the Colin Parkinson Memorial Chapel, Lyndhurst Funeral Home on Monday, March 20, 2023 from 9:00 a.m. – 12:00 p.m.
The family invites you to view the live streaming of the service; to view, please click here .