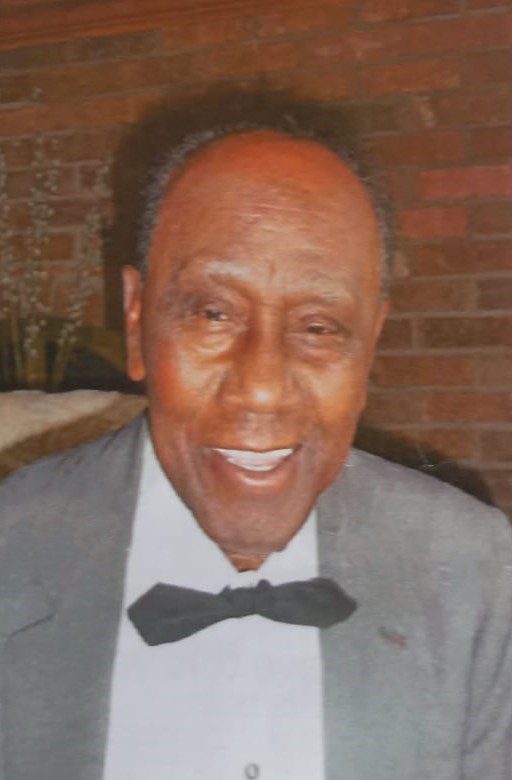 Evans Brathwaite
EVANS MCGREGOR BRATHWAITE, late of 75 Wendy Crescent, London, Ontario, Canada, formerly of Todds and Belair, St. George entered into rest on September 20, 2023.
Beloved Husband of Lucille Brathwaite née Harewood.
Brother of Tyrone, Candace and Angela Belle, the late Keith Brathwaite and Ormond Belle.
Uncle of Corey, Lisa and Chano Belle and Janelle Singh.
Cousin of David (Grantley) and the late Everson Elcock.
Relative of The Very Reverend Dr. Jeffrey Gibson, Dean of the St. Michael's Cathedral, Anthony Waterman, the Brathwaite, Belle, Elcock and Padmore families.
Godfather of Antonio Elcock.
Friend of Ethelbert Millar, Judy Belle, John and Elmena Cumberbatch, Mark Phillips, Leeson Bourne, Carlton and Barbara Williams of Canada.
The service of celebration and thanksgiving will be held on Friday, October 20, 2023 at St. Jude's Anglican Church, where relatives and friends are asked to meet at 9:30 a.m. The organist and members of the church choir are asked to attend. The cortege will then proceed to the Coral Ridge Memorial Gardens for the interment. Flowers may be sent to the Lyndhurst Funeral Home no later than 7:00 a.m. on Friday.