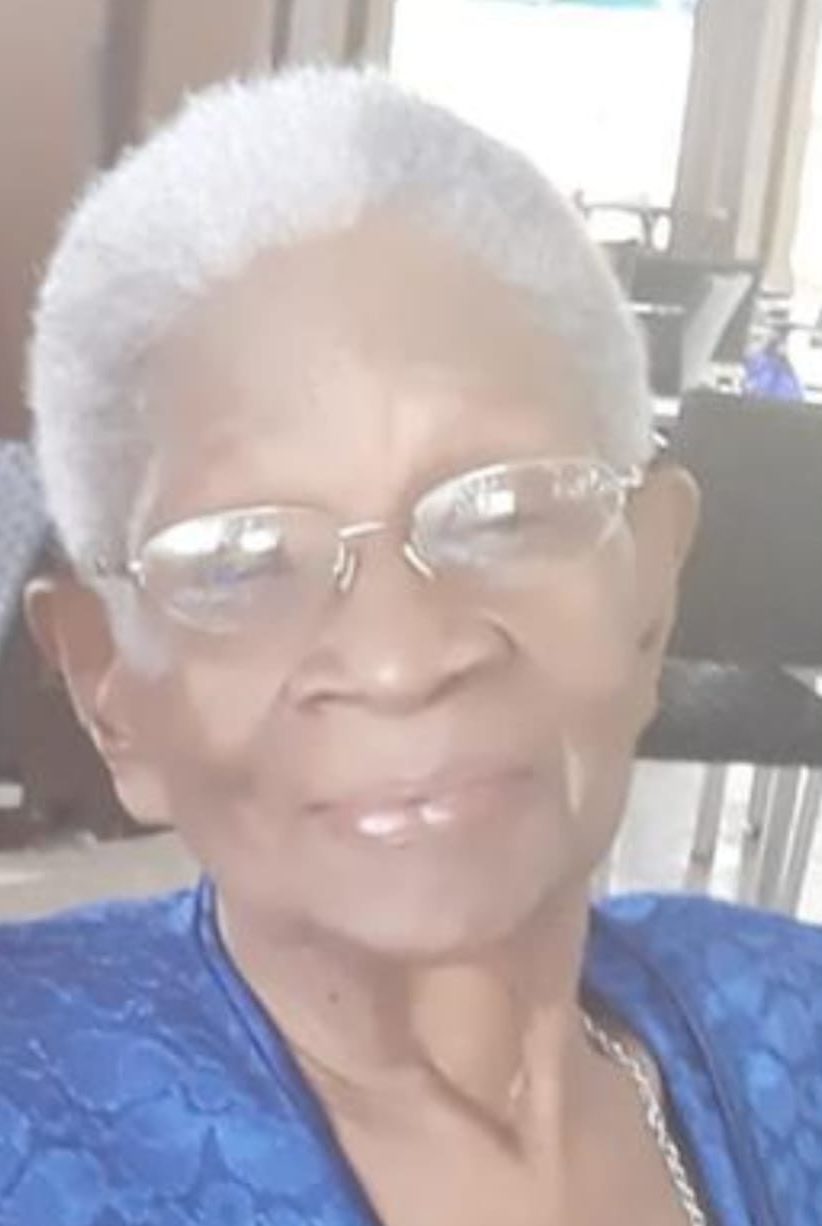 Evelyn Husbands
EVELYN HUSBANDS, affectionately known as "Ms. Hus", "Mother" and "Aunty Byna" of Layne's Road, Clapham, St. Michael, entered peacefully into rest on August 12, 2022, at the aged of 92. Faithful member of the People's Cathedral. Retired employee of The General Post Office.
Wife of the late Eric Husbands.
Beloved daughter of the late Kiturah Browne and Godfrey Ramsey.
Devoted mother of Merlene Gittens, Angela Clarke, Thora Freeman (USA), Glenda Weir, Esther Bullen, Timonthy, Selvin, Gloria, Cynthia, Anderson, Dr. Hudson- Husbands, the late Ormond and Nueva Husbands.
Adopted daughter of Shirley Smart and Cheryl Griffith.
Sister of the late Lester and James Gittens, Majorie Forde, Mildred Taylor.
Grandmother of Cherieda, Zoe, Aleisha, Damion, Shern, Sandra, Marcel, Trevor, Andrew, Roger, Annette, Matthew, Creig, Kara-lisa, Deborah, William, Kenneth, Adrian, Ryan, Danielle, Kathy-Ann, Peta, Carol, Elvis, Sharon, Hallam, Althea and many others.
Great-grandmother of many.
Mother-in-law of Sheldine, Marcia, Yvette and Maureen Husbands, Larrier, Freeman, Curtis Gittens, Harold Weir, Tyrone Clarke and Wendell Bullen.
Cousin of many.
Aunt of many.
Close friend of Sister Birkette, Sylvia, Ms. Greene, Danisa Forte, Inez Johnson (dec'd), Vera Small (dec'd), Percy Blenman and many others.
A service of celebration and thanksgiving will be held on Friday, September 02nd, 2022 at the People's Cathedral, Bishop Court Hill, St. Michael, where relatives and friends are asked to meet at 9:00 a.m. for the tributes and 10:00 a.m. for the service. The cortege will proceed to Westbury Cemetery for the interment. Flowers may be sent to Lyndhurst Funeral Home no later than 7:30 a.m. on Friday. The body of the late Evelyn Husbands will repose in the Colin Parkinson Memorial Chapel, Lyndhurst Funeral Home on Thursday, September 01st, 2022 from 4:00 – 6:00 p.m.
The family invites you to view the live streaming of the service; to view, please click here.