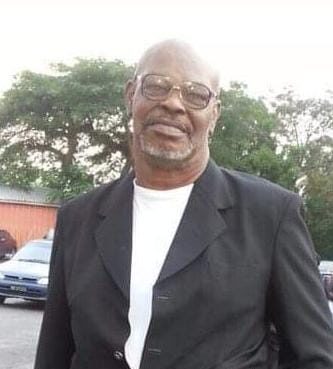 Everett Codrington
CODRINGTON – EVERETT EMERSON, of Glebe Land, St. George, entered peacefully into rest on June 13, 2023. Former PC 294 of the Barbados Police Force.
Father of Emerson and Brian. Grandfather of Aria and Gabriel. Brother of Sylvina, Jerome and Ainsley. Uncle of Trevor and Mechelle. Friend of VonRad Walters, Victor Estwick and Cammy Eastmond.
The body of the late Everett Emerson Codrington will repose in the Colin Parkinson Memorial Chapel, Lyndhurst Funeral Home on Tuesday, July 18, 2023 from 3:00 – 5:00 p.m. A private cremation will take place at a later date. The family would like to sincerely thank everyone for their moral support and kind expressions of sympathy by sending cards, emails and telephone calls, or who in any other way expressed sympathy during our time of bereavement. Thank you all so very much.