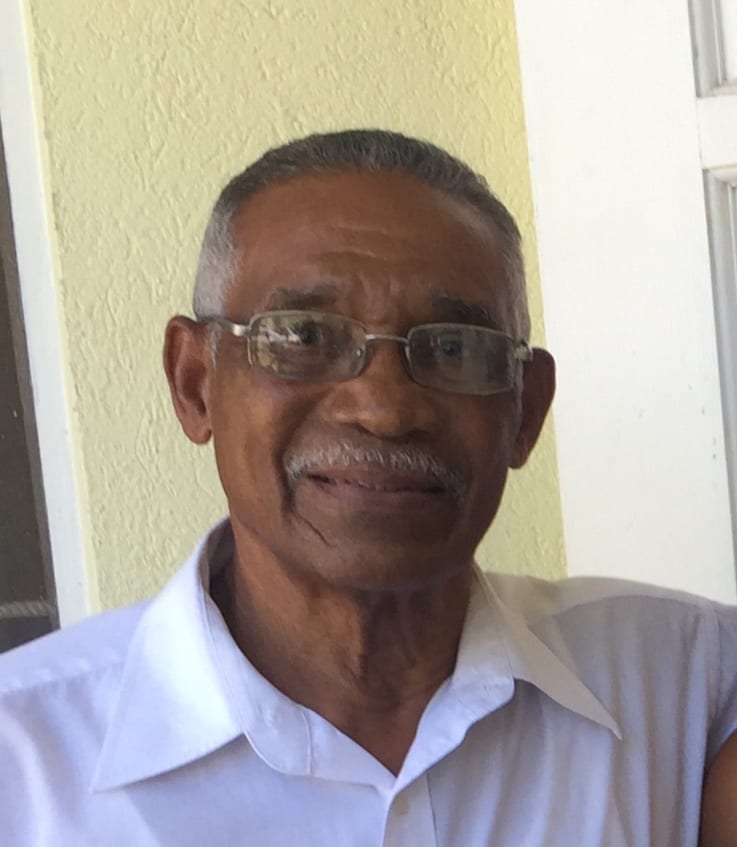 Francis Clement Jemmott, BA. Th.
JEMMOTT – FRANCIS CLEMENT, BA. Th., aged 85 of 30 Walkers Terrace, St. George entered into rest on November 24, 2018. Retired Manager of Gardiner Austin Travel Service, Electrotype Systems and Programmes Limited, Retired Principal of the Travel Institute and Retired Reverend of Maranatha Gospel Ministries.
Husband of Greta Jemmott. Father of Ingrid Mandeville (Vancouver), Ian Jemmott, Natalie Davis (Texas), Shelley Herreira and Paula Jemmott Lett. Grandfather of Jason and Alec Mandeville (both of Toronto), Vanessa Safa (North Carolina), Kaysa, Nathan and Alyssa Davis (all of Texas), Dawn-Christina and
Joshua Herreira, Nicholas, Bradley and Warren Lett. Great-Grandfather of Daniel Safa and Serenity Herreira-Bayley. Brother of Anelcia Perry (New Jersey), the late Glenda Clarke and Anthony Jemmott. Brother-in-law of Frank Clarke, Shirley and Desiree Jemmott and the late Dr. Jesse Perry (New Jersey). Uncle of Judith-Ann Clarke, Toni and Dianne Jemmott. Friend of many.
The funeral of the late Francis Clement Jemmott leaves Lyndhurst Funeral Home, Passage Road, St. Michael on Monday, 3rd December 2018 for Mount of Praise Wesleyan Holiness Church, Tudor Bridge, St. Michael where relatives and friends are asked to meet at 2:00 pm for a service of thanksgiving. The cortège will then
proceed to Westbury Cemetery for the interment. Flowers may be sent to Lyndhurst Funeral Home no later than 12:00 noon on Monday.