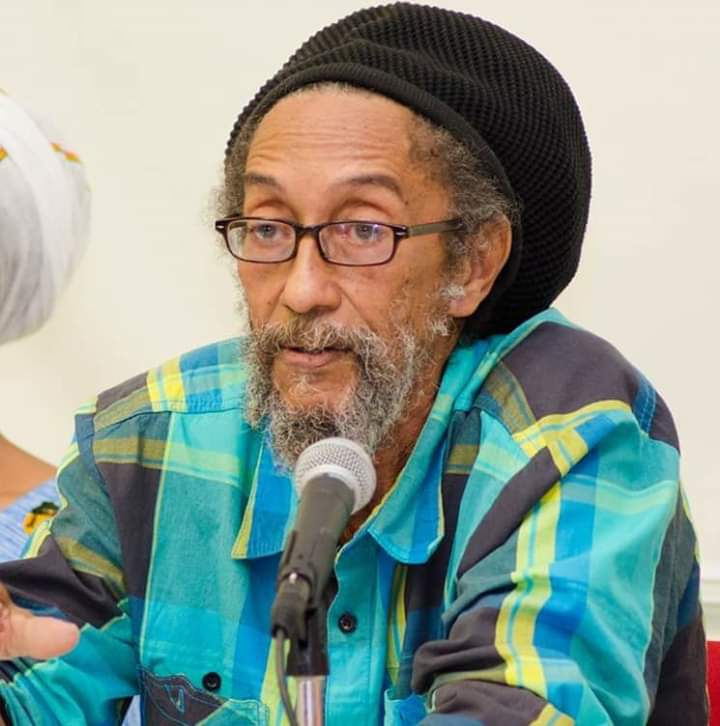 Francis Talma
FRANCIS AUGUSTUS CARL TALMA, affectionately known as 'Ras Iral Jabari' of Todds Plantation, St. John and formerly of Silver Beach Cottage, Rockley, Christ Church entered into rest on May 31, 2020. 'Ras Iral Jabari' was a leading member and contributor to the Rastafarian movement. His outstanding work ensured that the Rastafarian advocacy was always maintained at the local, regional and international levels.
Son of Francis "Frank' Talma and the late Muriel Juanita Talma née Worrell.
Husband of the late Margaret Talma née Brathwaite.
Father of Isala Talma-Griffith, Negus, Makonnen, Metasebia Talma and the late Hailu Kamau and Hailu Abebe Talma.
Brother of Michael Talma of Guyana.
Grandfather of Tyler Walcott, Nalani Talma and Eva Griffith.
Nephew of Elaine Worrell of the USA and the late Sir Edwy Talma and Carl Worrell.
Cousin of Alice Lucas, Joyce Henderson, Grace and Janine Talma (all of Trinidad), Shirley Monteil, Dorothy Talma-Monteil, Cicely Talma-Green, Yvonne Talma-Ford, Ricki, Petal, Kevin, Brian and Gayle Talma; Allan and Dr. Theo Talma, Erica and Tiana Symmonds (all of the USA), Ralph Talma U.K. and the late Dr. Trevor Talma.
Brother-in-law of George Brathwaite.
Friend of Collin, Adonijah, Ras Steve, Laila Toppin-Lorde and many more.
The funeral leaves Lyndhurst Funeral Home, Passage Road, St. Michael on Wednesday, June 17, 2020, for a private service and interment. Flowers may be sent to Lyndhurst Funeral Home, no later than 10:00 a.m. on Wednesday.