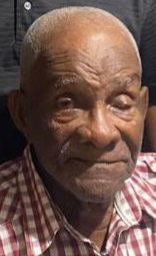 Frederick Catwell
CATWELL – FREDERICK ALEXANDER, age 92 years, formerly of 9th Avenue, New Orleans, St. Michael entered into rest on August 5, 2023. Retired linesman of the Barbados Light & Power Company Limited.
Husband of the late Velma Catwell. Father of Rodney and Marva Barker, Kathy-Ann Belgrave (USA), Linda Ellis and Andrew Catwell (UK), Coreen Skeete, Frederick Catwell (Acting Assistant Superintendent, Barbados Police Service), Terry Scantlebury, Anteia, Jennifer and John Catwell, Mark and Adrian Goddard, Charmaine Waterman, Algernol King, Dwayne Rice (Con 1928, Barbados Police Service) and Saheka Duke. Brother of Grafton Catwell (USA) and Velda Elaine Lucombe (UK), the late Norma Williams and Violet Ellis. Uncle of Tyrone, Rodney, Philip, Marlene, Wendy, Michael, David, Jackie, Robin and Grafton Jr. Father-in-law of Kacey and Karen Catwell, Winfield Skeete. Grandfather of 23. Great-Grandfather 8. Dear friend of Marlene Bullen.
The service of celebration and thanksgiving will take place on Thursday, August 31, 2023 at St. Mary Anglican Church, where relatives and friends are asked to meet at 2:00 p.m. The cortege will then proceed to Westbury Cemetery for the interment. Flowers may be sent to Lyndhurst Funeral Home no later than 12 noon on Thursday. The late Frederick Alexander Catwell will repose in the Colin Parkinson Memorial Chapel, Lyndhurst Funeral Home on Wednesday, August 30, 2023 from 4:00 – 6:00 p.m.
The family invites you to view the live streaming of the service; to view, please click here.