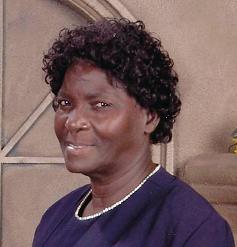 Gladys Viola Prescod
PRESCOD – GLADYS VIOLA, of #7 Garden Terrace, St. James, entered into peaceful rest on Saturday, May 20, 2017.
Mother of Richard Prescod. Mother-in-law of Lana Mayers-Prescod. Grandmother of Kenidi and Kyle Prescod. Sister of Elimena Burnett, Herbert and Archie Prescod. Aunt of many in the U.S, Canada and U.K.
A service of thanksgiving for the late Gladys Viola Prescod will be held on Thursday, June 01, 2017 at St. James Parish Church, where relatives and friends are asked to meet at 11:00 a.m. followed by a private interment, family only. The Organist and Members of the Church Choir are kindly asked to attend. In lieu of flowers, donations made to the St. James Parish Church would be appreciated.