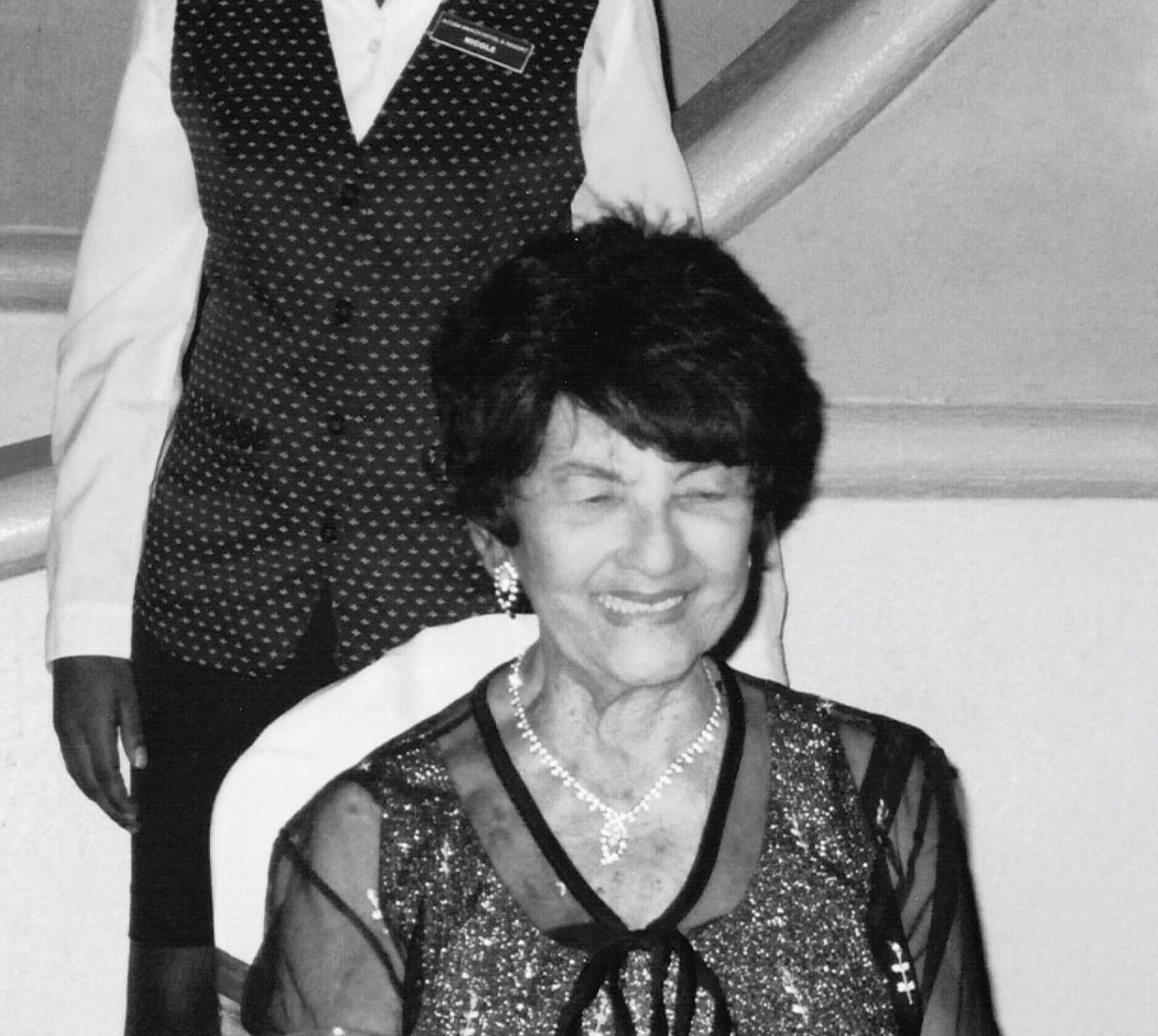 Gloria Hewitt
Arrived: October, 29, 1930                                                                                       Departed: April 29, 2020
GLORIA MARGUERITE HEWITT, aged 89, of #1 Erdiston Road, St. Michael. Faithful member of the Calvary Moravian Church.
Daughter of the late Arthur and Meta Chaderton.
Widow of the late Edward Cameron Hewitt.
Mother of Angelica and Cameron.
Grandmother of Thomas, Damien, Kamalia and Cameron.
Stepmother of Marcel "Bill", Maureen and the late Radcliffe and Basil.
Sister of Greta, the late Adrian, Frederick, Charles and Grace.
Sister-in-law of Gwenda and Shirley.
Mother-in-law of Malaika and special Mom to Clarence.
God-mother of Gillian.
Aunt and Great-Aunt of many.
Due to the Covid-19 restrictions, the service of thanksgiving for the late Gloria Marguerite Hewitt will be available to live stream  here on Tuesday, May 12, 2020 at 1:00 p.m. A private interment will follow at the Westbury Cemetery. Floral arrangements may be sent to Lyndhurst Funeral Home no later than 11:00 a.m. on Tuesday. To view the live stream of the burial, please go here.
May She Rest In Peace and Rise in Glory
to dance among the stars with her beloved Camie 
For on his birthday together they will be, two hearts as one for all eternity 
We love you so much, we will miss you so, it's really hard Mom to have you go
But God knows best, it was time to be free and your spirit to soar, to become one of His angels and join your Camie
So we will live in your love with blessed hearts and cherished memories
until that joyous day comes again when together we all will be
– Angelica