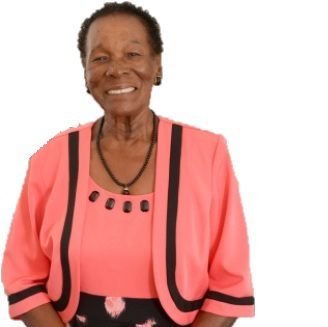 Gloria McCollin
GLORIA ARMINTHA McCOLLIN, aged 82, of Vineyard, St. Philip, entered into rest on September 7, 2022. Retired School Meals Assistant.
Widow of Stephen McCollin.
Mother of Diana Brathwaite, Frank and Ronald Forde.
Grandmother of Keon and Kayla Forde.
Sister of Rosalie Weekes, Sylvia Lashley, Marion Forde (Antigua) and the late Inez Harewood.
Mother-in-law of Sonia Carter-Forde and Margot Farrell-Forde.
Beloved Aunt of Colin Forde, Sonia Griffith, Sophia Babb, Brenda Forde and many others.
Friend of many.
Relative of the Forde, Welch, White and Haynes families.
A service of celebration and thanksgiving will be held on Wednesday, September 28, 2022 at St. Philip Parish Church, Church Village, St. Philip, where relatives and friends are asked to meet at 3:00 p.m. for the service, followed by the interment. Flowers may be sent to Lyndhurst Funeral Home no later than 1:00 p.m. on Wednesday. The body of the late Gloria Armintha McCollin will repose in the Colin Parkinson Memorial Chapel, Lyndhurst Funeral Home on Tuesday, September 27, 2022 from 5:00 – 6:00p.m. Kindly note that all COVID-19 protocols will be in effect.
The family invites you to view the live streaming of the service; to view, please click here.